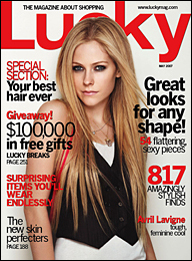 Denver, CO (PRWEB) April 17, 2007
Published in the May 2007 issue of Lucky Magazine, The Palms Tanning Resort was one of eleven tanning salons chosen out of over 25,000 indoor tanning salons nationwide to receive the prestigious recognition of the best place in the U.S. to get a spray tan.
The Palms Tanning Resort, which is based in Denver, Colorado, was the only tanning salon chosen by Lucky Magazine out of all the indoor tanning salons in Denver.
The Palms Tanning Resort is proud to offer The Mystic Sunless Tanning System.
Mystic Tan, which created the UV-free, spray-on tanning industry in the late 1990's, was the first to patent the amazing Mystic Tan Sunless Tanning System MagneTan technology and begin this world-wide spray tan phenomenon.
The U.S. indoor tanning industry represents more than 25,000 freestanding indoor tanning salons that have an economic impact of over more than $5 billion. The industry promotes moderate, sensible and responsible tanning - indoors and outdoors, and with the invention of sunless spray tanning systems like The Mystic Tan, the indoor tanning industry has seen a huge increase in clientele who prefer to achieve a healthy, gorgeous natural tan in a sunless, safe environment.
The Palms Tanning Resort is dedicated to providing its clients with the very best tanning experience imaginable and thus, to be recognized as the best place in the U.S. to get a spray tan, is proof of The Palms' dedication.
For more information about The Palms Tanning Resort and about spray-on tanning, please call 1-866-PALMS4U or visit us at:
or
Mystic Tan offered at The Palms Tanning Resort
###