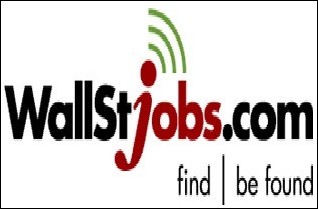 In addition to new candidates, previously registered candidates are updating their credentials
New York, NY (PRWEB) April 19, 2007
With major brokerage houses having committed themselves to larger trading floor operations in Manhattan, there has been a corresponding increase in the level of activity from those using the job search services of WallStJobs.com says company founder, Rob Graber.
"We have seen a 57% increase in the job search activity level at our site," noted Graber. "This appears to have been in response to the 'buzz' surrounding the building of new trading floor space by Goldman as well as the likely ripple effect this is having at other brokerage firms." WallStJobs.com compared the activity on the site from the week of March 26th to March 30th and the subsequent week, April 2nd to April 6th.
The surge of candidate activity was mirrored by an increased number of sign-ons from company clients looking to hire new staff as well. "Resume search activity was 36% higher during this period," said Graber.
"In addition to new candidates, previously registered candidates are updating their credentials," related Graber. "This may well be a sort of preemptory-strike in advance of what will likely be more hiring in the future as these new facilities come on line. Even as some financial firms have announced cost-cutting layoffs, others in our sector are positioning themselves for future staffing. Companies and candidates want to be at the front of the line when it comes to new hiring initiatives."
"The job market looks quite good for those in the brokerage/finance fields," Graber said.
About the company:
WallStJobs.com, the premier recruiting source exclusively for financial service professionals, is a member of the Jobosaurus family of uniquely specialized recruiting sites.
This press release was distributed through eMediawire by Human Resources Marketer (HR Marketer: http://www.HRmarketer.com) on behalf of the company listed above.
# # #