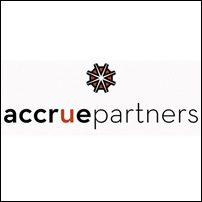 The Charlotte market is incredible right now -- companies are constantly hiring and the demand continues to exceed the supply
Charlotte, N.C. (PRWEB) April 18, 2007
AccruePartners, a Charlotte, N.C.-based recruiting and staffing firm, today announced the release of the "2007 Charlotte Trends Report." This market research report that offers an analysis of job search and job posting methods, the relationship between employers and employees and those techniques or tools that can help enhance recruitment and retention for each company. The report also includes best practices from industry leaders in Charlotte and anticipated trends for 2007.
Charlotte is a high-growth business environment where local professionals have had limited employment data on the specific metro area to gain insight into the needs of their peers in this community. To develop an understanding of the marketplace rather than continue to rely on national and regional data, AccruePartners sponsored the first survey of local employers and employees in Q1, 2007. Nearly 300 employers and employees responded. This report, "2007 Charlotte Trends Report," is based on that survey data. It is the first annual report that provides information on the metro marketplace.
Half of Charlotte employers are planning to increase hiring in 2007 because their businesses are growing, but they are struggling to find the right employees to meet their needs. The survey that this report is based on measured the desires of employers and employees in Charlotte and the disconnect between the two that makes hiring more difficult.
"The Charlotte market is incredible right now -- companies are constantly hiring and the demand continues to exceed the supply," said Amy Noland, principal partner at AccruePartners. "Because our market is growing faster and experiencing different economic issues than the rest of the U.S., we needed to study our market in detail. This report offers employers and employees a snapshot of what's happening right here, right now, and you can't get this kind of comprehensive information anywhere else."
AccruePartners began this comprehensive research initiative because they found that the Charlotte job market is one of the hottest in the U.S. and wanted to find out how employers are recruiting and retaining the best employees while still maintaining profitability and how employees are finding the employer that is the best fit for them. The survey revealed that employees care more about work environment more than any other feature of their job and that the most desired positions for 2007 are in sales.
These findings and others are discussed in the "2007 Charlotte Trends Report." The key points uncovered in this survey are as follows:

Charlotte employers continue to increase hiring in 2007 at a rate of 10+ percent.
Employers often misunderstand why their employees leave.
Employees believe they should receive more substantial raises.
The report is available at http://www.accruepartners.com/mrr_request/indexR.html?refer=MRR_REG. For more about AccruePartners, visit their website at http://www.accruepartners.com.
About AccruePartners
At AccruePartners, we strengthen companies and build careers by bringing talented candidates and leading businesses together. We are a Charlotte, N.C.-based full-service recruiting firm handling both temporary and permanent placement. Our specialties include human resources, finance and accounting and corporate administrative support.
For more about AccruePartners, visit our website at http://www.accruepartners.com.
###