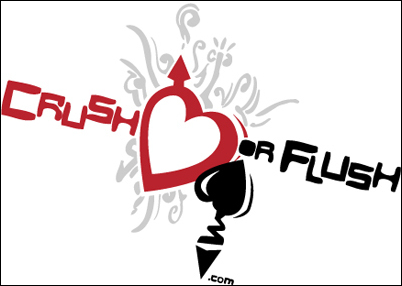 Crush or Flush lets me connect with people across the country through a safe and fun experience -- wherever I am
Bellevue, WA (PRWEB) April 18, 2007
Icebreaker, Inc., a leading mobile software company, today released details of its major product's explosive early growth. Crush or Flush is a mobile software application that provides an easy way to flirt, chat, and meet real people with similar interests in your area -- right from your cell phone. Members create picture profiles with tags and personal descriptions so that others can see who they are and what they are into. When two people like each other, they have a mutual crush and can send anonymous text messages to each other. Further contact is up to them. With a growing and active member base, Crush or Flush reached 20 million monthly page views and 100,000 registered members 90 days after launch.
Over 99 percent of members visit the service through their cell phones and are immediately crushin' and flushin' through picture profiles. Most importantly, Crush or Flush has connected thousands of people looking to flirt, chat, and meet people through a fun, safe, and easy to use platform designed first and foremost for cell phone users.
Members' favorite features include:

Creating tags like booty shaking, hip hop, and movies helps them find others with similar interests.
Never receiving unsolicited chat requests from anyone -- there must be a mutual crush to chat.
Flirting and chatting anytime and anyplace without being tied down to a computer.
Never knowing if they've been flushed, saving embarrassment for all.
"Crush or Flush lets me connect with people across the country through a safe and fun experience -- wherever I am," said Ethan Davidoff, a business student at UC Berkeley.
Other members' feedback echoes Ethan's comment: "This is awesome… what if I can't stop and get addicted?" You can't get addicted, but the site is sticky. On average, people use Crush or Flush for 20 minutes per session and often visit a few times per week.
To sign up for Crush or Flush, text 'FREE' to CRUSH (27874) on your mobile phone or visit http://www.CrushorFlush.com.
About IceBreaker, Inc.
IceBreaker, Inc. is the Washington-based mobile software company that launched Crush or Flush™, the mobile dating platform designed first and foremost for cell phone users. Founded in 2005, IceBreaker's mission is to help people stay connected through mobile software that is engaging and easy to use. More information about IceBreaker, Inc. is available at http://www.icebreaker.mobi.
# # #