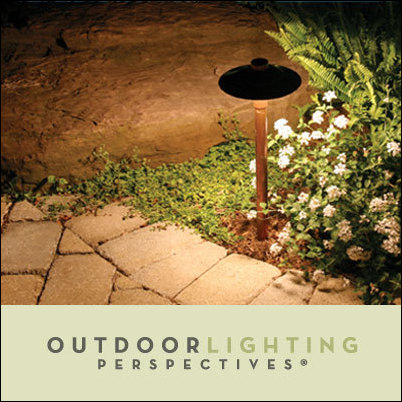 When it comes to excellence in designing and producing corrosion-resistant handcrafted copper and brass outdoor lighting fixtures, we're the preferred international resource
Charlotte, NC (PRWEB) April 20, 2007
Outdoor Lighting Perspectives, the world's premiere outdoor lighting and landscape company, today announced an online Outdoor Lighting Fixtures Gallery on their interactive website at http://www.OutdoorLights.com.
Featured on the Outdoor Lighting Fixtures Gallery are industry-best, American-made low voltage outdoor lighting fixtures, developed by professional lighting experts to deliver unparalleled exterior illumination performance and aesthetic impact.
"When it comes to excellence in designing and producing corrosion-resistant handcrafted copper and brass outdoor lighting fixtures, we're the preferred international resource," stated Larry Spada, Outdoor Lighting Perspectives' Director of Marketing. "And now Outdoor Lighting Perspectives has such an interesting way to showcase the beauty and functionality of our state-of-the-art low voltage outdoor lighting fixtures for all to enjoy."
The Outdoor Lighting Fixtures Gallery includes comprehensive information on outdoor lighting path lights, floodlights, pond lights, well lights and deck lights at http://www.outdoorlights.com/path_lighting_photos.aspx.
With locally owned outdoor lighting franchisees throughout the United States, The Bahamas and Ireland, Outdoor Lighting Perspectives is the world leader in outdoor lighting and landscape lighting for quality and performance-conscious homeowners and businesses.
For more information on Outdoor Lighting Perspectives, or to schedule a complimentary nighttime outdoor lighting design consultation, visit http://www.OutdoorLights.com or call toll-free at 1-800-607-8910. Global callers dial the US at 704-841-2666.
###