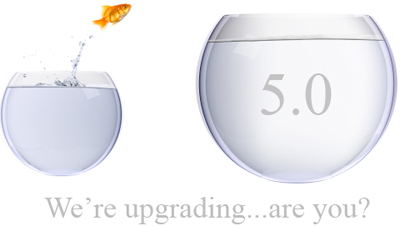 5.0 is like all of the other Fishbowl releases over the past 5 years combined!
Orem, UT (PRWEB) April 24, 2007
Fishbowl Inventory 5.0 , targeted to be released June 1, 2007, will be Fishbowl's most featured-packed release ever. Some have said, "5.0 is like all of the other Fishbowl releases over the past 5 years combined!" Fishbowl Inventory 5.0's new features will make Fishbowl more attractive to new industries of all types and sizes. Fishbowl Inventory also adds increased value and flexibility to QuickBooks, because of its ability to allow additional accounting methods.
Fishbowl Inventory's CEO, Dave Williams comments, "We are very excited for the release of Fishbowl 5.0 and all its features. Fishbowl 5.0 will take Fishbowl Inventory to another level, and closer to a 'vanilla' solution for all industries, with its new ability to handle additional accounting and inventory tracking methods such as: LIFO, FIFO, standard costing, consignment and RMA tracking, and more. Fishbowl 5.0 will attract those companies that traditionally don't look to QuickBooks as an accounting package because it only handles Average Costing. Fishbowl 5.0 which requires QuickBooks '07 will allow small- to medium-sized companies to stay with QuickBooks much longer. Fishbowl 5.0/QB '07 will compete in the mid-market space--with MAS 90, Great Plains, and other very costly enterprise solutions--at only a fraction of the cost, and with a much friendlier user interface."
Among the most anticipated Fishbowl Inventory 5.0 are LIFO, FIFO and Standard Costing accounting methods. These new features allows Fishbowl users to use additional accounting methods and still integrate with QuickBooks (which only handles average costing). Other features include: improved RMA and Consignment tracking, Drop Shipping, Outsourcing, Reconciling Purchase Orders, Landed Costs, Transfer Orders, improved Receiving, and much more.
With the release of Fishbowl Inventory 5.0, prices will increase by an average of 20%. To receive 5.0 free along with new releases/upgrades for the first year purchase Fishbowl 4.7 before June 1, 2007. Call 1.800.774.7085 ext. 2 for details.
###