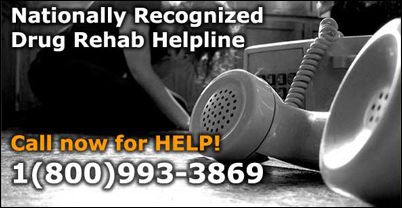 Jacksonville, FL (PRWEB) April 30, 2007
It's a fact; many of today's drug rehab programs throw around "success rates" more as marketing campaigns than actual reality. In reality more and more individuals either seeking help for themselves or a loved cannot find the right drug rehab program offering the effective treatment suited for their needs. A new resource RecoveryConection.org is beginning to restore hope in those seeking drug rehab information over the web by providing quality services and direction for those seeking real results.
Recovery Connection's original goal was to offer around the clock consultation, isolating individuals particular needs and finding the right drug rehab program in their area to help meet their specific needs. Through online chats, a 24 hour helpline and directory of drug rehab centers around the nation RecoveryConection.org started out as a way to connect individuals with treatment centers. Due to it's increasing popularity RecoeryConnection.org has now become a beacon for the drug rehab community serving as a complete addiction and psychiatric recovery resource guide for any information one may require regarding addiction treatment, alcohol abuse, drug abuse, alcohol withdrawal, drug withdrawal, alcoholism, drug addiction, drug detox, alcohol detox, eating disorders, relapse prevention, dual diagnosis, and many other addiction related issues.
With so many drug rehab websites on the internet, many times those seeking help for a loved one don't know where to look first. Recovery Connection understood that it was important to educate their visitors to help them understand addiction and the differences in treatment with different drug rehab programs. Unfortunately without the right direction those seeking drug rehab thrust them selves or are coerced into joining a recovery program that is not suitable to their specific condition or needs. The results can be financially and emotionally devastating. For this reason Recovery Connection has been so well received by the drug rehab community as they continue to seek the right treatment for every individual who contacts them.
What separates Recovery Connection for other online drug rehab services is their understanding of the many different populations, which require addiction treatment services, with each population having different needs. For example, there is the gay, lesbian, bisexual and transgender community. Not every drug rehab, alcohol rehab or addiction treatment center is designed clinically to meet the needs specific to the GLBT community. Then there is the person suffering from an eating disorder or sexual abuse which not every drug rehab or alcohol rehab program is prepared to treat. Bulimia, anorexia or compulsive overeating, are all addictions or disorders which require a comprehensive addiction treatment and dual diagnosis approach to achieve quality recovery.
In a sea of online drug rehab websites RecoveryConnection.org has truly set itself apart by offering ethical solutions and around the clock consultation to those seeking the right treatment. Through helpful blogs, online counseling, newsletters, and addiction prevention resources, recovery connection serves not only as a comprehensive referral service but also an effective educational online tool for those on the path to recovery.
###