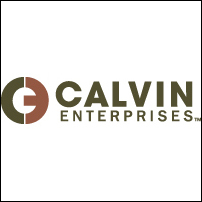 Phoenix, AZ (PRWEB) April 24, 2007
Former oil company executive and owner of Calvin Enterprises, David Calvin, has announced the development of an 80,000+ sq. ft. rainforest habitat in the Phoenix area. Dubbed "Paradise Earth," the habitat will feature an aviary with exotic birds, and the perimeter will consist of an educational center to teach visitors about conservation and environmentally friendly ways of living. News and progress on the habitat's development will be available at http://www.ParadiseEarthOnline.com.
As a successful entrepreneur of over twenty five years in insurance, oil, and real estate development, David Calvin has moved away from the stereotypical caricature of many oil company owners and big business executives of being ignorant of, or unconcerned with, environmental issues and conservation. Instead, Calvin Enterprises is bringing public education on these issues to the forefront through this massive endeavor, during a time where the world is reacting to a variety of growing environmental concerns, from global warming to habitat preservation.
Paradise Earth has a mission of both public education and conservation, and will feature educational materials on issues such as ecology, rainforest conservation, environmental protection, recycling, and more. In addition to the rain forest habitat and aviary itself, it will include environmentally friendly products and displays such as vehicles and alternative fuel and energy products. The facility will also house a 1000 seat conference center and Imax theater, and the habitat alone will span over 75,000 sq. ft.
About David Calvin
David Calvin is the owner of development firm Calvin Enterprises, has over twenty five years of experience as a successful entrepreneur, and has been involved with several government agencies including the Potomac Institute of Research. Calvin moved from his position as the leading insurance salesman in the US in 1974 for Mutual of Omaha into oil exploration and development. From 1980, Calvin ran JRC Oil before selling to Snyder Oil in 1985. Subseqeunt to that sale, Calvin developed tBataa Oil into the leading independent oil producer in Colorado with 350 wells. Bataa was sold to Merit Energy in 2001. The Greeley, CO entrepreneur is active in philanthropic endeavors, most notably in educational environments, from the Paradise Earth habitat in Arizona to funding a local independent charter school and serving in an active role in several charitable organizations.
For additional information on the Paradise Earth rainforest habitat, aviary, and educational center, please visit http://www.ParadiseEarthOnline.com. For more information on Calvin Enterprises, please visit http://www.CalvinEnterprises.com, or contact David Calvin at 970-336-1000.
###