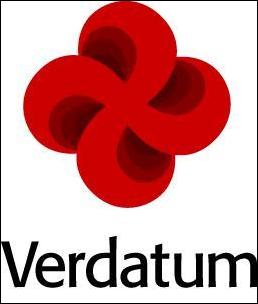 The attorneys at Steptoe require a sophisticated and secure, yet easy to use digital dictation solution
New York, NY (PRWEB) April 25, 2007
Steptoe & Johnson, an international law firm, has selected Verdatum for Interwoven as its enterprise digital dictation workflow system. The system will offer Steptoe & Johnson's attorneys and secretaries the benefits of the world's only digital dictation system specifically designed for law firms, while assuring clients that the firm's work product is secure and subject to tracking just as documents are.
"The attorneys at Steptoe require a sophisticated and secure, yet easy to use digital dictation solution," said Dean Olsen, Chief Information Officer at Steptoe. "We chose Verdatum because it is solely committed to the workflow of law firms. We have over 450 attorneys in 8 offices, and moving to Verdatum to manage the workflow of our digital dictation will offer our attorneys an extremely straightforward system, while our secretaries and management will have the best solution available to manage work internally and between offices. Lawyers are concerned about ease of use and being assured that their dictation is secure and will not be lost. Verdatum is extremely easy for end-users to use, and the system assures them that they will never lose dictation. Verdatum understands the workflow of law firms and it's integration with Interwoven makes that workflow seamless."
Steptoe attorneys will now be able to upload dictation from any internet connection into the Verdatum system, notifying their assistant within one minute that they have new work to do. They will also be able to dial in over any telephone line and dictate through the telephone. The system will eliminate the need for attorneys to take the time to return to their office to have dictation transcribed, saving them time and making them more productive. It will also allow the firm to track transcription production for cost recovery purposes. Verdatum's integration with Interwoven Worksite simplifies and automates Steptoe's workflow, increases the firm's efficiency, and assures clients that state of the art security is utilized by the firm to keep their work product secure. Because of its ease of training and use, and its tight integration with Worksite, ROI is measured in a few short months.
"Adding another AmLaw 100 law firm to our growing list of customers across North America, particularly one of the stature of Steptoe & Johnson, is continued validation of our solution, and our legal exclusive approach," said John Methfessel, President and CEO of Verdatum. "Steptoe & Johnson prides itself on delivering value to its clients, and rolling out Verdatum's digital dictation workflow solution across the law firm will allow the firm to continue to align its internal processes with this value driven approach. Law firm management is challenged every day by their clients and the competitive environment to find the newest and best tools to help them maintain profitability and manage effectively. Verdatum is the best digital dictation solution available for law firms."
About Verdatum
Verdatum produces digital dictation systems (DDS) designed to replace analog (tape-based) dictation so that dictation may be tracked and managed on the network just as documents are. Verdatum solutions either tightly integrate with the law firm's document management system or operate as a stand-alone solution with the integrated document tracking system. The company is headquartered in New York, NY and serves law firms in the US, Canada and Australia. Its management has over 50 years combined experience in legal practice, law firm management, and legal IT administration. The company counts as customers law firms ranging in size from 20 attorneys to over 500. To learn more, visit the company's website @ Verdatum
About Steptoe
With more than 450 attorneys, Steptoe & Johnson LLP provides counsel and representation in a wide range of legal fields. In more than 60 years of practice, the firm has gained a national and international reputation for vigorous representation of clients before governmental agencies, successful advocacy in litigation and arbitration, and creative and practical advice in guiding business transactions. The firm has offices in Washington, New York, Chicago, Phoenix, Los Angeles, Century City, London, and Brussels.
###