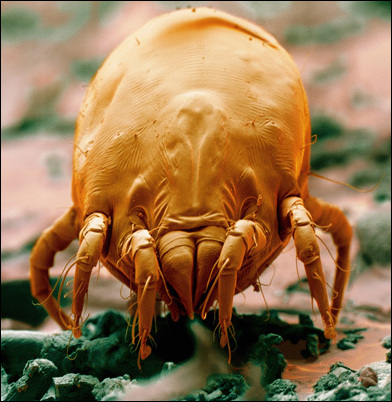 We tried other options but they were either ineffective or uncomfortable, prompting me to seek a better solution. CleanRest has made a positive difference in the quality of my entire family's sleep.
Providence, R.I. (PRWEB) April 30, 2007
Breathe a little easier and sleep a lot better this allergy season with CleanRest. A breakthrough new bedding encasement with patented MicronOne technology, CleanRest completely blocks micro-toxins, such as dust mites and their feces, mold and other harmful allergens, from affecting you while you sleep. It is the first encasement to be certified asthma-friendly® by Allergy Standards Limited (ASL) in partnership with the Asthma and Allergy Foundation of America (AAFA).
This is good news for the 50 million Americans who suffer from allergies and asthma, especially since symptoms usually worsen in the evening, preventing many from getting a healthy night's sleep.
"Most people are not aware that millions of micro-toxins reside in everyone's bedding, no matter how clean their home," said Angel Waldron, a spokesperson for the Asthma and Allergy Foundation of America. "The first thing doctors recommend for any allergy and asthma patient is to encase their mattress, pillows and bedding with protective covering, to completely isolate these harmful micro-toxins, making the sleep environment as clean and healthy as possible."
Each square inch of the CleanRest MicronOne fabric contains approximately 3 billion pores, each one no larger than one micron, creating a fabric weave so fine dust mites and other micro-toxins simply can't break through. Unlike vinyl casings that cause hot and clammy night sleep, CleanRest encasements are breathable due to the new technology. The product is also waterproof and stain proof, providing the ultimate in protection and a new standard of clean.
CleanRest is the invention of Gary Goldberg, a third-generation textile scientist and entrepreneur who had a special motivation behind his work: his child suffered from nighttime breathing difficulties.
"As a concerned parent, I wanted to protect my son's sleep by creating the safest and healthiest sleep environment possible." said Gary Goldberg. "We tried other options but they were either ineffective or uncomfortable, prompting me to seek a better solution. CleanRest has made a positive difference in the quality of my entire family's sleep."
CleanRest isn't just for allergy season alone. As mattresses and pillows age during the normal course of use, toxins build up naturally from the continuous breeding of micro organisms like dust mites and bed bugs as well as cockroaches, pet dander and the debris from other inhabitants which live in your home. Eventually these toxins reach dangerous levels and can have a serious affect on the quality and cleanliness of your sleep. Over time, sleep debt can lead to heart disease, loss of cognitive skills, poor academic performance.
Durable enough for weekly laundering, CleanRest encasements come with a lifetime guarantee. Unlike many other encasements, they're constructed to cover the bottom as well as the top and sides of bedding so micro-toxins have no way to get to you. They slip on easily and close tightly with a zipper.
CleanRest products are currently available in retail outlets around the country and will be offered on CleanRest.com in May. They retail for $19-$25 for the pillow encasement and for $79-$119 for the mattress encasement.
Relevant Facts:

The average person spends one-third of his or her life in bed. This equals 220,000 hours over the course of a lifetime.
A typical mattress can contain millions of dust mites.
A single dust mite produces about 20 waste droppings each day, each small enough to get lodged in the lung's bronchial tubes, resulting in asthma and skin irritation.
Ten percent of the weight of a two year old pillow can be composed of dead mites and their droppings.
Dust mites have eight legs, no eyes, no antennae, a mouth-like feature in front of the body (resembles head) and a tough, translucent shell, giving a "fearsome appearance."
The highest mite densities occur in the humid summer months.
One micron is very small. The face of a penny is 160,000 microns wide.
About CleanRest:
CleanRest Inc. designs and manufactures products devoted to improving the health of the sleep environment. Founded in 2006 and based in Providence, Rhode Island, CleanRest is committed to helping people all over the country experience a new level of sleep protection.
###