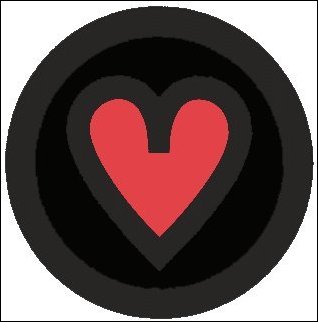 Charlotte, NC (Vocus) April 25, 2007
Applications are now being accepted for Noise!, a program of the Muzak Heart & Soul Foundation. Noise! is a two week music business camp held in the entertainment hot spot that is Los Angeles. During Noise!, 32 students ages 15 - 17 meet with and learn from dozens of members of the music industry, to further their own professional interests in music and other fields. Noise! 2007 will be held July 15 - 27 at California State University, Northridge. Applications are due May 30.
Noise! participants receive full scholarships to learn from record label producers, music critics, event promoters, artist managers, entertainment lawyers, Audio Architects and other industry insiders about the careers available to them in the music business. During Noise!, students also research 32 unique industry careers, and go home with a collection of every participant's findings -- an invaluable playbook of the job options now more available to them.
A typical day at Noise! takes participants far beyond the classroom instruction available through most music programs. The Noise! on-campus experience includes master classes in percussion, networking, vocals, professionalism, choreography, personal finance and film composition. And "field trips" take on a whole new meaning: Noise! 2006 students toured Warner Brothers Records, Clear Channel Studios, Redemption Records and Ocean Way recording studio. Noise! 2007 will be packed with similar exclusive sessions.
"Los Angeles is the entertainment capital of the world, and for the Muzak Heart & Soul Foundation, it's also the perfect place to enlist the help of music industry members who have a passion not just for music, but for helping kids," said Bob Cauley, Muzak Heart & Soul Foundation president. "Heart & Soul combines those passions at Noise!, where students with a passion for music literally launch their own careers through exclusive access to these industry insiders," Cauley said.
After experiencing music industry careers firsthand and making valuable contacts, many Noise! participants go on to exceptional professional accomplishments. Most recently, Noise! graduate Quentin Bethea, a Noise! 2005 alum, received a full scholarship to Berklee College of Music in Boston. He was also selected two years in a row to be one of 24 students to participate in the Gibson/Baldwin Grammy Jazz Ensemble, where he traveled to L.A. for eight days -- performing with jazz greats such as Barry Harris, Hank Jones, Oscar Peterson, Kirk Wahlum, Ivan Neville and more. He also attended the 48th Annual Grammy's and performed live at a Grammy after-party, and is set to record at Capitol Recording Studios.
The Muzak Heart & Soul Foundation was established in 1998 by Muzak, the world's leading business music and messaging provider. Muzak believes in the power of music to change lives. The Foundation's mission is to redefine and expand the scope of music education. Heart & Soul helps students turn their passion for music into real world opportunities -- by providing teens with new and exciting programs focused on all aspects of the music business. To learn more about the Muzak Heart & Soul Foundation, please visit Heart.Muzak.com.
# # #