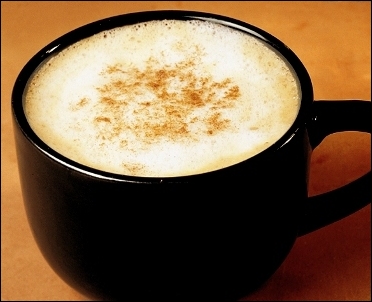 Chicago, IL (PRWEB) April 24, 2007
What: Patty Vincent, Coffee Product Manager with leading organic coffee roaster Green Mountain Coffee Roasters, will address the rapidly increasing organic coffee market and discuss the widespread availability of organic coffee products in restaurants, schools, national parks, and even fast-food chains at the All Things Organic Conference and Trade Show seminar "Organic for Breakfast." Green Mountain (booth 5918 in the Spring Fancy Food Show) is one of the 10 participants in the Organic Coffee Collaboration, a project of the Organic Trade Association (see full list with descriptions below). Fresh Harvest Products, a Collaboration participant, is at Booth 747.
Data from the Organic Trade Association's 2006 Manufacturer Survey indicate that U.S. organic coffee sales totaled $89 million in 2005, up 40 percent from the previous year. Organic coffee is grown in more than 30 countries, including the United States, and won Cup of Excellence awards in two countries in 2006 (Bolivia and Nicaragua).
Hold the Date: Members of the media will be able to sample Collaboration participants' organic coffee at a tasting at Josie's East in New York City June 5 to celebrate World Environment Day. Please mark your calendar now and contact Sandra Marquardt (contact information below) if you are interested in attending. She would also be happy to have each Collaboration participant send you samples, or set up interviews with any of the participants.
Where: McCormick Place, Chicago, IL, Room N 229. All Things Organic is co-located with the FMI Show, Spring Fancy Food Show®, United Produce Expo and Conference, and the U.S. Food Export Showcase.
When:The seminar will be held Sunday, May 6, 2007 from 10:30 a.m. to noon.
Contact: Sandra Marquardt, 301-592-0077. For more background, see Organic Coffee Collaboration.
Who: The Organic Coffee Collaboration is a project of the Organic Trade Association, the business association for the North American organic industry. The Collaboration includes:
Café Bom Dia (Coral Gables, FL) - Family-owned and operated coffee producer based in Brazil providing Marques de Paiva® premium organic coffee and other sustainable coffee products at a fair price through Sam's Clubs nationwide and select Wal-Mart stores.
Dallis Coffee (New York, NY) - A leading provider of organic and Fair Trade Certified™ coffees, selling to Whole Foods, universities and top cafés and restaurants across the country.
DaSilva Fine Brazilian Coffee®(Greensboro, NC) - Provides organic ultra-premium single-estate coffee directly from Espírito Santo, Brazil, hand-selected and picked only from the most recent crops.
Elan Organic Coffees (San Diego, CA) - Coffee developer and importer offering certified organic socially responsible coffees it develops through partnerships with village co-ops.
Equal Exchange (West Bridgewater, MA) - Worker-owned, Fair Trade Certified™ cooperative and one of the largest U.S. organic coffee roasters.
F. Gaviña & Sons (Vernon, CA) - A family-owned and operated specialty coffee roaster with over 135 years' experience as growers, traders and roasters of fine coffees. The Gaviña family is committed to producing high quality 100% organic coffees for its Gaviña Gourmet Coffee and Don Francisco's Specialty Coffee brands.
Fresh Harvest Products, Inc. (New York, NY) - Its Wings of Nature® brand coffees are small-batch roasted to a temperature that peaks the flavor and aroma of each bean, and then custom blended after roasting to provide unique and flavorful varieties.
Green Mountain Coffee Roasters (Waterbury, VT) - one of the leading U.S. organic coffee roasters and number one on CRO Magazine's list of "100 Best Corporate Citizens" for the past two years.
S&C Naturals/Rocamojo, Inc. (Los Angeles, CA) - Manufacturer of the sole organic coffee/soy blend sold by retailers nationwide and winner of Gourmet Retailer's "Best Products of Show" award at the 2004 Fancy Food Show.
Swiss Water Decaffeinated Coffee Company (Vancouver, BC, Canada) - North America's leading certified organic coffee decaffeinator, which decaffeinates coffee for three other Organic Coffee Collaboration participants: Café Bom Dia, Elan Organic Coffees, and Green Mountain Coffee Roasters.
###