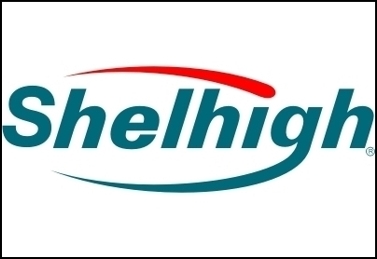 There is no Shelhigh product recall.
Union, NJ (PRWEB) April 25, 2007
"At least half of the hospital callers are clearly confused by the recent FDA release, asking about 'the recall'. It's as if the FDA has yelled FIRE! in a crowded hospital, and their irresponsible act is sending health professionals running from a non-existent problem and possibly putting patients' health at risk," said Shelhigh founder Shlomo Gabbay, MD. "There is no Shelhigh product recall."
It has been nearly 6 months since the Food and Drug Administration (FDA) began an intensive 10 week inspection of Shelhigh's single facility in Union, NJ whose total employee base is approximately 50 well-trained and skilled professionals. During the 10 week inspection, at least two FDA inspectors were present at the Shelhigh facility each day of operation, and a third FDA inspector was also present during more than two weeks out of the 10 week inspection.
"Shelhigh assisted the FDA inspectors as they freely observed every facet of Shelhigh operations and tens of thousands of documents, including those related to raw materials, in process materials, finished devices, and distributed devices. At no time during their inspection at the Shelhigh facility did any FDA representative express any concern about the safety, effectiveness, or distribution of devices for their intended use, which the FDA had previously cleared for United States distribution," said Dr. Gabbay.
From October 2006 through December 2006, and while the FDA inspectors were on site, thousands of Shelhigh devices were manufactured and released for use by surgeons around the world, and no incidents of death or serious injury due to Shelhigh products were reported. Further, no reports of death or serious injury due to Shelhigh products were reported in the months leading up to the abrupt FDA "quarantine" of products on 17 April 2007.
"There is absolutely no FDA recall of our devices which the FDA claims may cause patient injury. If our products were truly questionable as the FDA is leading the Public to believe, the FDA could have requested a remedy at any time - why haven't they?" Dr. Gabbay asked.
In spite of the thorough and extensive 10-week inspection by FDA inspectors, and the 4 months since FDA completion of its site inspection there has been:

no health hazard evaluation conveyed by the FDA to Shelhigh
no identification by the FDA of any incident to support any possible request for any remedial action for devices manufactured and distributed by Shelhigh
no adverse events attributed to a deficiency in Shelhigh products reported to Shelhigh by either the FDA or by any other party.
"Shelhigh is proud of its 10 years of service to surgeons which benefits the health of patients around the world. Our mission has been and is to produce the best possible devices whose excellent results are borne out by surgeons' direct experiences and scientific fact as expressed in peer-reviewed journals. Speculation and conjecture are not part of our operational process, and we believe that speculation and conjecture should not be embraced by the FDA," said Dr. Gabbay.
"The FDA, through the use of personnel who have no demonstrable expertise applicable to the manufacture of our devices, has contributed nothing that would improve the quality or performance of our devices. Shelhigh regrets that the FDA has launched this unnecessary abuse of its authority and responsibility, the result of which is to deny patients the life-saving devices that we produce," Dr. Gabbay stated.
"Shelhigh continues to be mystified by the FDA's decision to ignore its own procedures and policies, and to issue provocative releases rather than to seek dialogue with Shelhigh. Forcing manufacturers like Shelhigh to divert valuable time and resources to defend against unfounded legal action not only does a disservice to the Public welfare, but places an unnecessary burden on the judicial system. Shelhigh sincerely hopes that the FDA will respond to its repeated offers to meet and discuss in good-faith any issues it may have regarding our medical products," said Dr. Gabbay.
About Shelhigh
Shelhigh is known for its proprietary No-React® tissue products that utilize the widely accepted glutaraldehyde fixation process while avoiding the acknowledged problems that accompany glutaraldehyde. No-React tissue products have over 10 years proven performance of resisting infection and calcification, even in cases of active infective endocarditis. Today Shelhigh offers a wide variety of cardiothoracic surgical solutions, all incorporating No-React tissue for superior performance. To learn more about Shelhigh and its products please visit shelhigh.
###