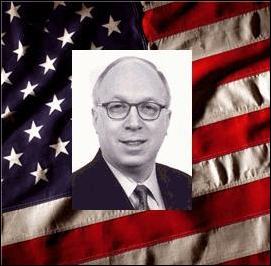 The Power of The Vote: Electing Presidents, Overthrowing Dictators, and Promoting Democracy Around the World
New York, NY (PRWEB) April 25, 2007
With 2008 campaign fundraising already reaching astronomical limits, Campaign '08 is going to be remembered as the year of the political strategist. Although most of the money goes toward buying airtime, winning an election is based on crafting the right message to air. Who will craft the best message and win our hearts and minds. Is it the business leader or the politician? A new book just released might lead you to believe it is more likely the savvy polling expert who knows how to extract the power of the vote.
"Instant-results polling has become not just a luxury, but a requirement," says former Bill Clinton strategist and long-time political consultant Dr. Douglas E Schoen. In order to connect with voters, candidates have to know exactly how their message will be perceived, who it will resonate with, and how passionately. Following opinion polls and approval ratings isn't about simply tracking a number, it's about knowing what matters to constituents so you can be the candidate they want to elect.
Dr. Schoen is widely recognized as the co-inventor of the overnight poll and has spent his career ushering politics into the modern age. He believes that the candidate who becomes president in 2008 will be the one who not only has a message that voters want to hear, but who knows how they want to hear it, responds instantly to any attacks on their position, and can proactively find and exploit the weaknesses in their opponents' messages.
"The voice of the people wants to be heard," Dr Schoen writes in his new book "The Power of The Vote". He explains that, "people want to know that their politicians reflect their values and priorities, and our job as strategists is to advise them on how to do that. If you want to know which candidate will win, just look at which one most closely follows the advice of a strategist who understands the effective use of polling."
Winning an election was once the realm of guesswork and presumption, but with Schoen's modern opinion polling techniques, combined with an experienced strategist, candidates can now formulate an almost certain path to victory.
For business leaders, there is 'money-making power' in listening to their voters (their customers) and then giving them what they want. The techniques and tactics of political campaigns are relevant in almost every industry.
Dr. Schoen tells how polling helped AOL circumvent a customer relations disaster and achieve previously unparalleled success by advising founder Steve Case to capitalize on his personal appeal, publicly acknowledge AOL's shortcomings and present a new plan to upgrade the quality of their network.
Polling also helped craft one of the most effective marketing campaigns in American corporate history for the launch of Eli Lilly's anti-depression drug Prozac
Some have criticized modern polling as giving a candidate a way to "say whatever it takes" to get elected. But according to Dr Schoen, "the real frustrations of voters actually come when politicians don't listen to what the polls are saying. If anything, many of a politician's troubles begin when they stop being proactive and listening to the polls." He believes GOP and democratic candidates must all pay attention to the power of the vote.
Douglas Schoen's book "The Power of The Vote: Electing Presidents, Overthrowing Dictators, and Promoting Democracy Around the World" is an enlightening behind-the-scenes look at the sometimes secret world of political strategy, from the firsthand account of a man who's lived in that world for over 30 years.
Who would you vote for ... who is listening the most? It might be business leaders like Oprah Winfrey, Donald Trump and Steve Jobs, or it could be presidential hopefuls like Hillary Clinton, Barak Obama and John McCain? This difficult question is a whole lot easier when you know more about modern polling and the power of the vote.
Along with his book, Doug Schoen is personally providing periodic updates on Campaign '08 (sent exclusively to book purchasers). Along with the real un-spun polling numbers, he will provide behind-the-scenes insights on the top candidates and where their campaign trails are leading them. Learn more at:
###