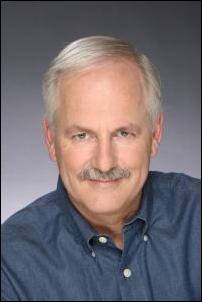 Louisville, KY (PRWEB) April 26, 2007 -
After Research In Motion Ltd. (RIM) left its customers without Blackberry wireless service for 14 hours last week, noted tech analyst Rob Enderle has raised the question of whether that outage, combined with the company's failure to notify customers, proved it cannot be trusted as a service provider for critical business and government functions.
Enderle gives his answer to that question this week in his blog on the IT Business Edge Web site. To support his conclusions, he also discusses how RIM treated its customers during its five-year legal struggle with New Technologies Products (NTP), which sued RIM for patent infringement in a suit (E.D. VA., No. 3:01cf767) that was eventually settled.
Enderle's full reaction to the RIM outage can be found at his blog:
http://www.itbusinessedge.com/blogs/rob/
About Rob Enderle
Before founding the Enderle Group, of which he is president and principle analyst, Rob Enderle was an analyst for Forrester Research and the Giga Information Group, heading up research on topics such as ecommerce and security, as well as mobile and personal technology services. Prior to that he covered the client/server sector for Dataquest and worked for IBM in its executive resource program.
Enderle's ability to forecast developments in the technology market have made him arguably the most prominent voice of technology in the media. He has been quoted by the Wall Street Journal, Boston Globe, CNN, CNBC, the AP, Reuters, Bloomberg, New York Times, LA Times, Mercury News, MSNBC, NPR, and countless other services and newspapers. Enderle sits on the advisory councils for IBM, Toshiba, AMD, HP, Dell, Philips, and the Trusted Computing Group.
About IT Business Edge and NarrowCast Group LLC
IT Business Edge is a "technology intelligence agent" that updates subscribers on developments related to their most critical IT priorities. Via its Web site (ITBusinessEdge.com) and weekly e-mail reports, IT Business Edge delivers news, research and analysis aggregated from more than 2,400 technology publishers, vendors, analysts and associations.
IT Business Edge is published by NarrowCast Group, LLC, a privately held online media company that targets high-level business technology decision-makers. The company offers IT vendors varied opportunities to access this coveted audience through high-impact advertising and lead-generation programs. Through an array of partnerships with other publishers, NarrowCast Group also markets select books, training products and software tools directly to its subscribers, creating a diverse revenue model while meeting the comprehensive information needs of its customers.
Visit the IT Business Edge service at http://www.itbusinessedge.com.
For more information about NarrowCast Group and IT Business Edge, go to http://www.itbusinessedge.com/aboutus.aspx.
###