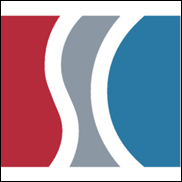 All companies need business intelligence at the point of sale. This is what we do.
Dallas, TX (PRWEB) April 26, 2007
Endeavor Commerce, publishers of SmartCatalog™, a best of breed guided selling and configuration solution for CRM and eCommerce, announced today its SmartCatalog solution has been selected by Richardson Electronics.
Richardson Electronics is a global company with more than 70 sales offices throughout the world. This global presence gives Richardson the ability to seamlessly support the worldwide needs of customers. A significant percentage of the company's products are modified or assembled for customer-specific requirements.
"We are committed to the continued improvement of our customer's experience, which can be particularly challenging given the complexity of our solutions." said John DeNatale - CIO, Richardson Electronics. "We believe SmartCatalogTM will greatly benefit our quote to order process and consequently help us to deliver a rewarding and superior buying experience for our customers. We evaluated and selected the SmartCatalogTM based on its integration with CRM, up-sell and cross-sell functionality, and the ability to deploy guided selling and configuration to the web. We are excited with our decision and anxious to implement SmartCatalogTM."
SmartCatalog™ enables enterprises to increase revenue, decrease cost, and increase customer satisfaction by moving their business intelligence to the point of sale. SmartCatalog™ delivers sales configuration to make the quote-to-order process fast, easy and 100% accurate for your sales channel. And SmartCatalog™ deploys guided selling and product/service pricing, bundling and cross-sell/up-sell rules to the web ensuring an intuitive on-line buying experience for your customers and partners.
"We believe that to be competitive in today's highly demanding marketplace, companies will have to deploy "smart" catalogs to their websites and CRM systems," said Sean Myers, CEO of Endeavor Commerce. "All companies need business intelligence at the point of sale. This is what we do."
About Endeavor Commerce, Inc.
SmartCatalog™ by Endeavor Commerce is making the complex sale simple™. SmartCatalog™ is a best-of-breed guided selling and sales configuration solution for CRM and eCommerce. SmartCatalog helps manufacturing, distribution, retail and service companies around the world increase revenue, profit and customer loyalty by empowering their sale channels with business intelligence at the point of sale™. Visit Endeavor Commerce at http://www.smartcatalog.com.
About Richardson Electronics
Richardson Electronics, Ltd. is a global provider of "Engineered Solutions," serving the RF, Wireless and Power Conversion; Electron Device; Security; and Display Systems markets. The Company delivers engineered solutions for its customers' needs through product manufacturing, systems integration, prototype design and manufacture, testing and logistics. Press announcements and other information about Richardson are available online at http://www.rell.com/investor.asp.
###