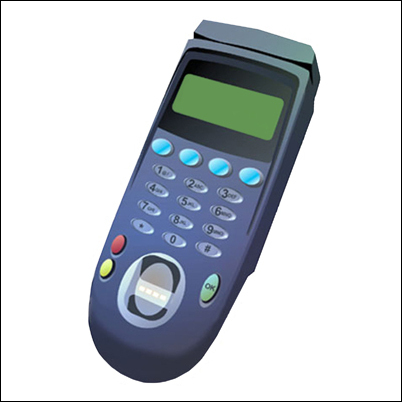 no a la carte items
Altoona, PA (PRWEB) April 26, 2007
Parents and educators concerned about the childhood obesity epidemic now have a new ally that's helping them apply tough love in the school cafeteria: fingerprint biometric readers linked to point-of-sale (POS) systems and home internet connections that help them monitor and restrict kids' unhealthy lunch purchases.
Over twelve million kids the in U.S. are overweight. As obesity has doubled for preschool age kids and teens and tripled for pre-teens since the 1970s, a growing number of obese kids are now at risk of typically adult weight-related conditions, such as type 2 diabetes, sleep apnea, and heart disease.
"It's now common to hear experts declare that this is the first generation of kids who won't outlive their parents due to diet and inactivity," says Deanna McDuffie, a school wellness consultant based in Orlando, Florida.
While high fat, high sugar, convenience foods and a sedentary lifestyle are as much a problem for kids outside of school as in it, much of the furor focuses on what kids are scarfing down in school lunch lines, and for good reason.
"Busy parents are realizing that they don't really know what their kids are eating at school," says McDuffie. "Sure, there's a school lunch menu available. But the number one culprit is the a la carte menu, which isn't mandated to be nutritionally balanced. It often contains all the fat and sugar you can stuff into a kid."
To combat this epidemic, fingerprint biometric readers linked to POS systems and home internet connections are being used to help parents monitor and restrict kids' unhealthy lunch purchases.
One biometric school lunch program, (http://www.myschoolaccount.com) created by Food Service Solutions (FSS), a pioneer of biometric technology for school food service, has an online component that allows parents to pre-pay for school lunches as well as monitor their children's food choices. The technology even enables parents to restrict their children's choices to avoid 'special diet' conflicts or to prevent children from purchasing high fat, high sugar a la carte items.
Students place a forefinger on a small fingerscan reader by the school cafeteria register. In seconds, the system translates the electronic print into a mathematical pattern, discards the fingerprint image, and matches the pattern to the student's meal account information.
No fingerprint or image is saved because FSS's biometric software only scans the texture of the finger and plots points on a grid that mathematically correspond with ridges to achieve a unique positive identification.
Using the system, parents can view meal and a la carte purchases at home via the Internet for the last 30 days, day-by-day and item-by-item. Even breakfasts or snacks purchased at the school cafeteria register show up. Via affiliated software, parents can specify prohibited purchases such as "no a la carte items," which an adult school cafeteria lunch worker would see "red-flagged" on the register and enforce at the time of purchase.
"Today, parents and educators have the ability to teach, track, and recognize kids for making better, healthier choices that'll serve them for a lifetime -- because our children should outlive us," concludes McDuffie.
Mitch Johns
Food Service Solutions
Phone (814) 949-2037
Fax (814) 941-7572
http://www.foodserve.com
3101 Pleasant Valley Boulevard
Altoona, PA 16602
###