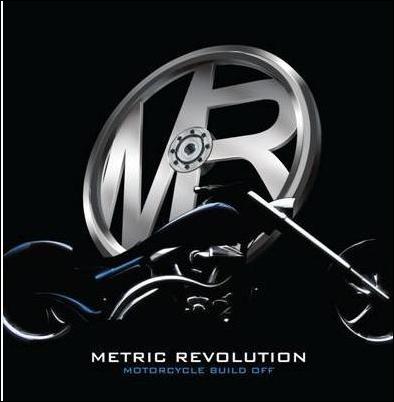 Boca Raton, FL (PRWEB) April 27, 2007
Multi-Media Marketing and Production, Inc M3Pro has selected Fremont Street Experience as the location for the season finale of the Metric Revolution ESPN 2 television series. The Metric Revolution producers chose the downtown Las Vegas venue for its dazzling neon and classic Vegas atmosphere. All 22 builders and their combined $2 million worth of custom motorcycles have been filmed on Fremont Street, and the footage has become the backdrop for all 12 episodes of the series. Out of 22 builders, only nine finalists advance to the finale to become eligible to receive $111,000 in cash prizes. The season finale will be filmed live on Fremont Street Wednesday, May 2 and Thursday, May 3.
The Metric Revolution nine finalists will have a free autograph session on Wednesday, May 2 from 8:00 pm -10:00pm at the Fremont Street Experience. The media and the public are invited to meet the builders, take pictures and receive a free signed poster. VIP passes are also available for the season finale taping which will take place at Fremont Street's 3rd Street Stage on May 3 from 8:00pm-11:00pm. To request VIP passes to the live taping of the ESPN 2 Metric Revolution Season Finale, please email Michele Scott. VIP passes and posters are limited and will be distributed on a first come, first served basis.
The Metric Revolution motorcycle build-off is a reality series covering the greatest custom motorcycle competition in history. Twenty-two of the nation's top builders transform a stock metric import motorcycle into a show-stopping marvel of engineering. Each episode follows the lives of these artists as they compete for the top spot in their class. From the most talented builders of custom cruisers and custom sport-bikes to a group of "rookie" builders, viewers will see the most radical custom sport-bikes and custom cruisers on the planet! You won't want to miss the show that is literally revolutionizing the custom motorcycle industry.
About M3Pro : M3Pro is a full service production and marketing company that is located in Boca Raton, Florida. Our marketing and production services offer our clients ways to maximize visibility and target their specific market. We specialize in providing a diversified strategic marketing plan that consists of print, television, special event and internet marketing. M3Pro has exploded as the leader in the "metric" motorcycle industry. Visit http://www.metrictv.com and http://www.m3pi.com for industry news, contestant information, forums, events, and behind the scene information about the "Metric Revolution" television series and tour.
Tune into ESPN2 Saturday, April 28th at 12:30 EST and catch Episode # 5. Click here for complete listing of AIRDATES
Contact Michele Scott at 561.981-5290
###