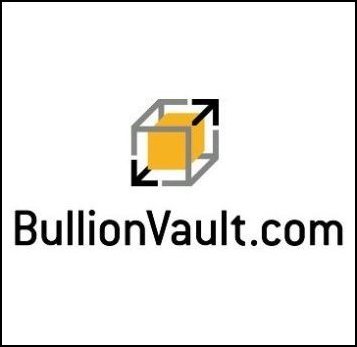 We would have stayed with Brinks if we could have found a way to do so
London (PRWEB) April 30, 2007
Commercial gold storage is becoming increasingly difficult to secure in the United States, said BullionVault.com -- the world-leading gold ownership service -- today.
The company was recently told by its U.S. owned vault operators that they no longer wished to continue with a long-term gold storage agreement.
"Although we will continue to operate New York storage, as well as London and Zurich, we will switch the vaulting of all our customers' gold bullion to a Swiss company within the next month," said Paul Tustain, founder and director of BullionVault.com.
BullionVault previously vaulted with Brinks Inc., the $3-billion U.S. security firm headquartered in Richmond, Virginia.
"We would have stayed with Brinks if we could have found a way to do so," said Tustain. "We have been very happy with their service."
Forced to look elsewhere, however, "we have been delighted to negotiate and sign a stronger and longer-term contract with ViaMat International," he said.
"Our clients have already chosen to hold 26 times as much gold in Zurich as they do in New York. So the move to a Swiss-owned operator is a perfectly natural development."
Launched in April 2005, BullionVault.com saw its customers double their holdings of gold bullion stored in Zurich during the six months to April.
In the first quarter of this year, total holdings across BullionVault's Zurich, London and New York vault locations increased by 15 per cent, growing by more than 185 per cent from a year earlier.
Notes:
BullionVault (http://www.bullionvault.com) lets private customers buy gold in the "Good Delivery Bar" form accepted by professional bullion markets -- whatever the preferred size of their purchase. This eliminates the loss of integrity and value associated with buying small gold bars for private custody.
BullionVault arranges all storage in formally recognised bullion vaults, in London, New York, and Zurich. It saves the customer significant dealing and holding costs through reduced trading spreads, the elimination of fabrication and delivery charges, and storage and insurance fees of just 0.12% per year.
More information: http://www.bullionvault.com
Contact:
Paul Tustain, Director
+44 (0)20 8600 0130
# # #