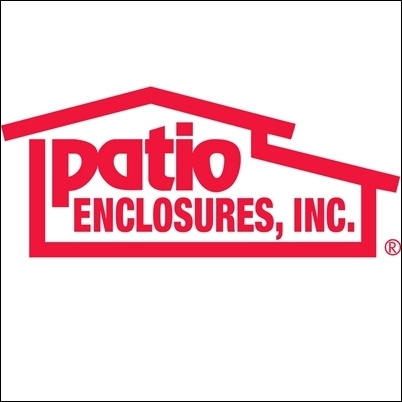 This partnership represents a significant step in our goal to continually improve our products, our manufacturing methods and our company. We will proudly display the ENERGY STAR Label on our sunrooms
Macedonia, OH (PRWEB) May 3, 2007
Patio Enclosures, Inc., the largest manufacturer and installer of sunrooms in North America, has received certification authorizing the company to enter an ENERGY STAR partnering agreement, after undergoing rigorous product testing in accordance with the National Fenestration Rating Council (NFRC) requirements.
The certification was obtained for Patio Enclosures, Inc. sunroom windows and doors featuring their ComfortGard Plus glass package. This certification was obtained by meeting the insulation, solar heat gain and visible transmittance performance targets for all regional climate zones within the United States.
Products that earn the ENERGY STAR label use less energy and prevent greenhouse gas emissions by meeting strict energy efficiency guidelines set by the U.S. Environmental Protection Agency and the Department of Energy. With energy costs and global warming top-of-mind for consumers, Patio Enclosures, Inc. is committed to offering sunroom products that help consumers conserve energy and improve the quality of our environment.
"We are proud to offer our customers energy-efficient products that will save money and conserve natural resources," stated Kenneth Sekley, President and CEO of Patio Enclosures, Inc. "This partnership represents a significant step in our goal to continually improve our products, our manufacturing methods and our company. We will proudly display the ENERGY STAR Label on our sunrooms," he said.
NFRC is a non-profit organization that administers the only uniform, independent rating and labeling system for the energy performance of windows, doors, skylights, and attachment products.
About Patio Enclosures, Inc. (http://www.patioenc.com)
Patio Enclosures, Inc. has been recognized for several years by Qualified Remodeler Magazine as the Top Performing Sunroom Company in North America. Patio Enclosures, Inc. has 43 locations across the United States and Canada and is proud to be 100 percent employee-owned.
FOR MORE INFORMATION, CONTACT:
Reginald Carter, Public Relations
Patio Enclosures, Inc.
750 East Highland Road
Macedonia, Ohio 44056
phone (330)468-0700 ext. 2278
http://www.patioenc.com
# # #