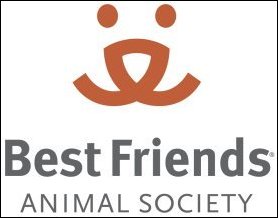 Kanab, UT (Vocus) May 4, 2007
From June 13 to June 15 Best Friends Animal Sanctuary in Utah will be the scene of a natural disaster simulation designed to train volunteers in rescuing animals during disasters.
Anyone interested in participating in this hands-on experience can secure a position and information by emailing Mary Lichtenberger at MaryL @ bestfriends.org.
"Our goal is to present an informative and interactive training that will provide volunteers with a better understanding of the Incident Command System (ICS) and their role in rapid response. Everyone should take away not only the skills and mindset to participate in future disasters, but a renewed sense of camaraderie," said Rich Crook, Best Friends rapid response manager.
Following Hurricane Katrina, Best Friends made the longest commitment of any national group (249 days) responding to the disaster. Best Friends and volunteers rescued more than 4,000 pets who were ultimately either reunited with their families, placed in loving new homes or with professional trainers, or, in the case of a handful of special needs animals, brought to Best Friends Animal Sanctuary for extended care.
The base camp for this June disaster response exercise will be located in the rugged desert terrain of Best Friends Animal Sanctuary near Kanab, Utah. It will simulate an actual rescue camp and participants will be self sufficient. An area will be designated for pitching tents, and RVs are permitted but electrical hook-ups will not be available. Port-a-potties and outdoor sun showers will be available. In addition to the training, Best Friends will provide free evening electives.
Attendees must arrive "FEMA Certified" in the following free online FEMA Courses: http://www.training.fema.gov/EMIWeb/IS/

FEMA IS 100
FEMA IS 200
FEMA IS 700
FEMA IS 800
As an added free bonus, Rob Robison, a leader in disaster response in his community, and an experienced and highly trained veteran of numerous East Coast hurricanes, will conduct a free Search and Rescue training exercise, Saturday, June 16th, 8 a.m. to 11 a.m.
For updates on the Volunteer Training, check out our Rapid Response Community on the Best Friends Network at http://www.network.bestfriends.org. Please type in "Rapid Response" in the Search category or go to: http://network.bestfriends.org/rapidresponse/news/
Contact for more information:
Barbara Williamson
(435) 644-3965, ext. 4408
(435) 689-0200 (cell)
barbara @ bestfriends.org
# # #