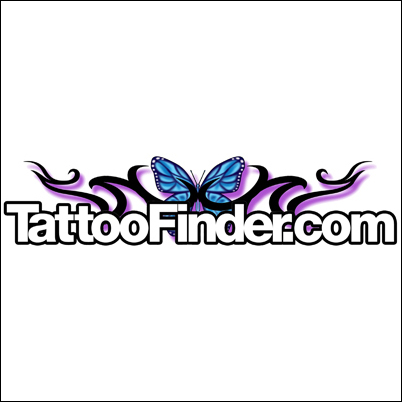 Having exposure to art in elementary school inspired me as a kid. It led me to a career path as an artist and to own a business that revolves around my artistic vision.
Denver, CO (PRWEB) May 8, 2007
Celebrity tattoos have grown in popularity as the public demands to know which stars most recently got tattooed. As high profile musicians, athletes, actors and others in the spotlight continue to get inked, those that tattoo them are gaining new star status, as well. With their new found artistic respect and notoriety, these tattoo celebrities are now putting their talents to work to benefit the causes they support.
Some of the world's most renowned tattooists including Guy Aitchison, Paul Booth, Bob Tyrrell, Gil Montie, Jack Rudy, Joe Capobianco, Aaron Cain, Jason D'Aquino, and Filip Leu are donating their talents to raise money to support Little Kids Rock, an innovative non-profit music education program that provides free instruments and rock & roll lessons to public schools. These artists have hand-painted guitars for a Six-String Masterpieces memorial tribute, auction and benefit concert honoring the late Pantera / Damageplan guitarist, Darrell Abbott.
The event takes place on May 17 at the Hollywood House of Blues, and will feature an auction of electric guitars that were designed and hand-painted by a "who's who" of rock 'n' roll, including Ozzy Osbourne, Rob Zombie, Tommy Lee, Ace Frehley (KISS), Marilyn Manson, Dave Navarro, Billy Gibbons and Slash. In addition to musicians and tattooists, other well known modern artists have contributed their talents.
TattooFinder.com, a leader in online sales of tattoo flash designs, also announced its sponsorship of this event with in-kind marketing contributions. Lou Bardach, Managing Partner at TattooFinder.com says more websites should support charitable endeavors with these types of contributions. "I was excited to learn that one of our very popular artists whose designs we sell, Guy Aitchison was donating his work for this event. Whether creativity gets expressed though a pen, a tattoo machine, a guitar or drums, we support the arts. And with the high volume of traffic we get to our site and the power our name carries with search engines, we can make significant contributions to raise awareness for good causes such as this."
"The music education I received at my public school saved my life," said Joe Satriani, world-renown guitarist and Six String Masterpiece participant. "Those were different times. Today, teachers and schools need our help to meet the challenges, and real costs of providing a well-balanced education. Little Kids Rock can really make a difference."
"I am thrilled that Little Kids Rock can be a part of such dynamic and fitting tribute to the most influential heavy metal guitarist of our time," said David Wish, Executive Director of Little Kids Rock. "As a non-profit organization dedicated to the belief that music is a critical component of any first-rate education, we value the time and creativity the artists put into making this event a reality. The proceeds from this initiative will go a long way in helping public school children across the country tap into and hone their musical talents."
Darrell Abbott was best known as the lead guitarist for Pantera. The multi-platinum, Grammy-nominated band dominated the heavy metal world of the 90's. The musician was shot and killed on December 8, 2004, while performing onstage with his new project, Damageplan. He was 38 years old. The "Six-String Masterpieces: The Darrell Abbott Art Tribute," was curated by Curse Mackey, Creative Director of the Action Arts Agency, to honor his memory. The guitars were donated by Dean Guitars, one of the top five guitar manufacturers in the world.
Beginning in 2005, Mackey sent "blank" Dean ML guitars to a select group of musicians and modern artists to create their own homage to Darrell Abbott, stating, "The Dean ML is the only guitar that could be the canvas. Dime played that guitar from the time he was 16 years old and he made it famous."
Artists that participated in the tribute include Billy Gibbons (ZZ Top), James Hetfield and Kirk Hammett (Metallica), Ace Frehley (KISS), Dave Grohl (Foo Fighters, Nirvana), Marilyn Manson, Jerry Cantrell (Alice In Chains), Kelly Clarkson, Kerry King (Slayer), and Rob Zombie. Last year, the guitar exhibit was displayed at festivals and concert tours such as SxSW, Ozzfest and Family Values and was featured on MTV.
"I hope this inspires kids to pick up a guitar or a paint brush, bash on some drums, write some lyrics -- whatever it takes to get the frustrations and pain that we all feel sometimes out of their system and direct it in a creative or nonviolent way. At the same time, we need to help make these creative outlets more available to the next generation of rockers and those who can most benefit from them," said Curse Mackey, curator. "Having exposure to art in elementary school inspired me as a kid. It led me to a career path as an artist and to own a business that revolves around my artistic vision."
More than 60 Dean ML guitars will be auctioned off at the Six-String Masterpieces event, followed by an all-star benefit concert with all proceeds from both the auction and the concert earmarked to support the Little Kids Rock's mission to put music education back into public schools. Confirmed performers to date include: Dave Navarro, Scott Ian (Anthrax), Aaron Lewis (Staind), Kerry King (Slayer) and Vinnie Paul (Pantera/Damageplan). The event will be emceed by Jamey Jasta, host of MTV2's Headbangers Ball. Bids can be placed at the LaLuz DeJesus Gallery (4633 Hollywood Blvd.), which will preview the entire collection prior to the event, from May 4th through May 16th.
The Live Auction will be directed by Robert Berman of Santa Monica Auctions. Those who are unable to attend the event but would like to leave absentee bids, as well as bid live as the House of Blues benefit concert is taking place, can do so through the Live Auctioneers website. Both of these organizations have donated their vital services to this project.
The ticket price is $33.00 for general admission to the concert. The ticket package for both the auction and concert is $100.00. Doors open at 5:30 for the Auction. Auction starts at 6pm sharp to 8pm. Doors for concert open at 8pm sharp. Tickets can be purchased through the House of Blues website.
More information on the auction and benefit concert can be found at the Little Kids Rock website.
Tattoofinder.com is division of Flash2xs.com, LLC, an Internet-based company located in Denver, Colorado owned by Lou Bardach, Rachael Bardach, Brett O'Connor, and Brad Hutchison. Lou, Brett, and Brad have worked in the Internet applications development, graphic design, and online marketing fields since the mid-1990s and Rachael has been tattooing for fifteen years. The Tattoofinder.com website was launched in January 2003, and members of this team have been selling tattoo flash since the early 1990's.
Media Contacts:
Allison Neves, PR Director
Little Kids Rock
415-948-1200
Curse Mackey, Creative Director
Creative Arts Agency
813-477-2552
###