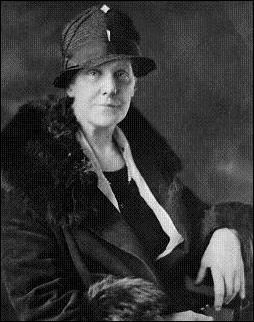 Pasadena, CA (PRWEB) May 10, 2007
In its ongoing discussion about family relationships and issues related to marriage, women and children, Vision.org tells the surprising story of how the original intent of Mother's Day and modern celebrations differ, and how the latest brain research may change why we celebrate it in the future.
Families across Europe and North America are being bombarded this week by marketing messages that send them scrambling to find unique Mother's Day gifts for the women in their lives who have taken on that most noble role of motherhood. This Sunday, many mothers in the western world will wake up to breakfast in bed, a vase of flowers or perhaps a hand-made card or two of the sort that will not be winning art awards anytime soon.
While mothers may welcome the temporary calm brought by disengaging for a day from the constant demands of family and routine, they may be unaware that the original intent of the holiday was not to celebrate a woman's role within the family but rather their service to the broader community. Yet, being a mother does take quite a toll on a woman's mental capacities. Or does it? Is it possible that this most demanding, 24-7 career may actually make her smarter? The latest findings in neuroscience seem to answer with a resounding "yes!"
Vision writers Gina Stepp and Larry Green have teamed up to present some little known facts and surprises about Mother's Day and motherhood. In his article Mother's Day or Mothers' Day Larry Green examines the heavy commercialization that characterizes the present-day celebration and contrasts it with the original celebrations envisioned by Anna Jarvis, the woman credited with establishing the holiday.
"Designed as organizations for social and political activities, these celebrations bore little resemblance to modern Mother's Day celebrations," Green writes. "Their purpose originally focused on the collective efforts of women toward improving and organizing their communities and on women's suffrage."
Stepp agrees. "Today's Mother's Day can seem almost shallow when viewed through some of the traditional lenses. In the past, at least it was about the impact mothers made as they served those less fortunate in the broader community. Now the focus has moved inward. It's about paying back mothers for service to their families, which isn't a minor thing but is much more egocentric."
In her article, The Neuroscience of Motherhood, Stepp offers encouraging news to mothers: motherhood substantially boosts brain power. Stepp presents the latest brain research suggesting that motherhood was designed for the benefit of all family relationships. And Mom may be benefiting most of all.
"Motherhood has always had the image of selfless sacrifice on the part of a mother, who expects little thanks from her offspring and little help from her mate," said Stepp, who is the mother of three daughters. "The reality is surprisingly different. Neuroscience is discovering that incredible growth comes to all members of the family as a result of motherhood...and mothers may actually be gaining more than anyone." All of which puts a new light on the celebration of Mother's Day.
###