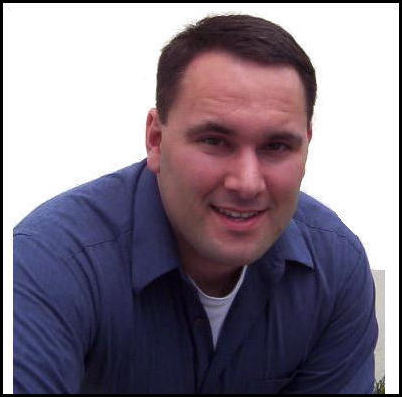 Internet Marketer of the Year 2006-2007' nominations are in and
Suwanee, GA (PRWEB) May 18, 2007
The "Internet Marketer of the Year 2006-2007' nominations are in and "The Powerful Promoter," Matt Bacak, is deservedly included among the candidates. Joining him in this honor are some of the industry's most recognizable players, including Dan Kennedy, Robert Allen, Joe Sugarman, Yanik Silver, Shawn Casey, Perry Marshall, Armand Morin and Stephen
Pierce. The voting public who would like to see what achievements have earned Bacak a rightful place in this lineup can take advantage of a free Webinar series at http://www.onlinemarketeroftheyear.com/mattbacak.
Created last year by Brad Smith, the "Internet Marketer of the Year" award is designed to recognize candidates for their success on four fronts: the products they release, their ability to inspire other marketers, their fair competition in promotions and their exceptional customer service and support. Thousands of voters around the globe cast their ballots, bestowing the eventual winner with prestigious bragging rights throughout the Internet marketing community for a one-year period.
Although he's used to meeting with success around every corner, the nomination surprised even Bacak. "I couldn't believe that my name was getting thrown into the same hat as many of the other legends of marketing who were also up for an award themselves." With Dan Kennedy, Joe Sugarman and Robert Allen included on the 46-candidate ballot, the shock value is clear.
Now that it's sunk in, however, Bacak's competitive nature has taken over. Because the voting public - not some stuffy team of Internet marketing judges - decides the ultimate winner, Bacak is giving voters an opportunity to see what's earned him this noteworthy distinction firsthand.
To that end, he is currently conducting a series of free Webinars that will showcase just how deserving his Internet marketing content really is. Registration will afford voters an opportunity to log in to Bacak's personal computer so they can experience his "Internet Marketer of the Year" strategy in full action.
For more information on what notable achievements have earned Matt Bacak a nod on the "Internet Marketer of the Year 2006-2007" ballot, contact Stephanie Bunn at (770) 271-1536. To sign up for Bacak's free Webinar series, visit him online at http://www.onlinemarketeroftheyear.com/mattbacak.
CONTACT INFORMATION:
Stephanie Bunn
2935 Horizon Park Drive, Suite D
Suwanee, GA 30024
(770) 271-1536
http://www.PromotingTips.com
###