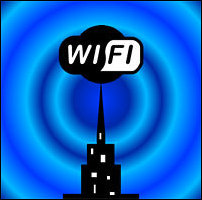 We wanted to make it as simple as it can be
Budapest, Hungary (PRWEB) June 1, 2007
With "Instant HotSpot", a new service of HotSpotSystem.com, people can have their own Hotspot up and running within minutes. No need to buy expensive hardware, nor pay a setup or monthly fee.
People need Internet access wherever they go, especially when they are away from their office or home. By offering Wi-Fi hotspot services to them a company can gain traffic, recognition, not to mention keeping up with the competition. For those living in a residential area, they may also benefit from sharing their internet connection and offer inexpensive internet service to their neighbors.
To start a hotspot service, operators only need to have a broadband internet connection and a compatible WiFi router which cost about $60-100. After they sign up online at HotSpotSystem's website and make the necessary changes on the router, they'll be able to sell internet access packages with their own prices, or give vouchers for their clients even for free, so they can only use the internet for a limited time.
"We wanted to make it as simple as it can be," said Roland Kosarszky, Managing Director of HotSpotSystem.com. "People buy the equipment for themselves, then register online, therefore our service works in every single country in the world. They can even charge users in their local currency. All can be easily managed via a single web browser over the internet."
Similar system costs $600-800 or there is a setup and monthly fee to pay. Now it has no risk to start a hotspot service anymore, even if on a low budget.
For additional information on hotspot services and solutions, contact Roland Kosarszky or visit http://www.hotspotsystem.com .
About HotSpotSystem.com:
HotSpotSystem.com was started in 2006. Managing Directors are Oliver Faludi and Roland Kosarszky.
Contact:
Oliver Faludi
Managing Director of HotSpotSystem.com
202-657-4817
http://www.hotspotsystem.com
###