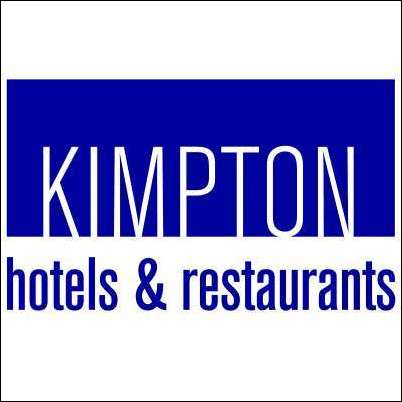 Forgot It, We've Got It
San Francisco, CA (PRWEB) June 12, 2007
Kimpton Hotels & Restaurants has been honored by the San Francisco Business Times, East Bay Business Times, and Silicon Valley/San Jose Business Journal as one of the 'Best Places to Work in the Bay Area' for 2007, based on a survey of employee satisfaction. Kimpton, the San Francisco-based leading boutique hotel company, debuted on the list ranking 12 out of 20 honored companies in its category.
"To be recognized by our most important asset - our employees - is what makes this award so important to Kimpton Hotels," said Greg Smith, senior vice president of human resources. "We strive to build a corporate culture that supports personal growth and professional creativity among our staff and, in turn, the most memorable experience for our guests."
Companies under consideration for the 'Best Places to Work in the Bay Area' honor were evaluated solely on the satisfaction of their employees. This year, approximately 464 companies were nominated and awards distributed based on 161,000 employees surveyed in 12 Bay Area counties.
Kimpton creates its successful work environment by offering employees diverse and creative opportunities to advance in their career. Supporting the diversity of its employees, Kimpton has created unique roles such as Eco Concierge and a restorative sabbatical program as ways to engage and address their employees' personal interests and needs to foster professional development. This approach reflects the company's dedication to employee growth and individuality. By supporting and encouraging its employees to be involved in national and local social responsibility initiatives, Kimpton cultivates development beyond the workplace and in the community.
Kimpton operates 40 distinctive lifestyle hotels and restaurants in the United States and Canada, with plans to double its portfolio within the next five years. To learn more about Kimpton Hotels & Restaurants, please visit http://www.KimptonHotels.com or call 1-800-KIMPTON.
About Kimpton
San Francisco-based Kimpton Hotels & Restaurants is the first and leading collection of boutique hotels throughout the United States and Canada. Founded by Bill Kimpton in 1981, privately held Kimpton Hotels offers services and design elements focused on care, comfort, style, flavor and fun. Every Kimpton hotel reflects the energy, personality and pulse of its location, history and architectural style. Each property features personalized guest services, comforting in-room amenities, specialty rooms and suites, and provides a range of exciting culinary experiences through affiliated top-rated destination chef-driven restaurants. Kimpton takes pride in its commitment to social responsibility and leads the hospitality industry in ecological practices through its innovative EarthCare programs. In addition, Kimpton demonstrates a unique dedication to its female guests with the Women InTouch program, offering comfortable and safe environments, in-room fitness and wellness options as well as the company's unique "Forgot It, We've Got It" honor bar, providing essentials that women travelers may have forgotten at home. Among the company's newest properties are the Hotel Palomar in Washington D.C., which opened in July 2006, and the Hotel Palomar Dallas, which opened in August, 2006. Additional projects are underway in Southern California, Texas, Florida and Virginia. For more information, please visit http://www.KimptonHotels.com or call 1-800-KIMPTON.
For Additional Information, Please Contact:
Vanessa Bortnick
415.955.5486 office
415.203.2907 mobile
###