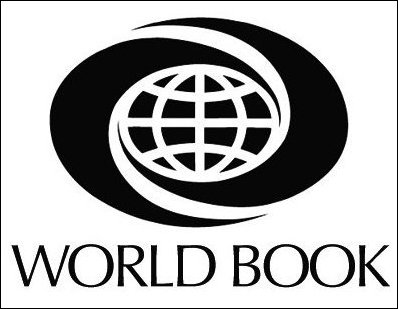 Students today have high expectations for ready access to the information they need and World Book Advanced has been developed specifically to meet these expectations
Chicago, IL (PRWEB) June 25, 2007
Whether students want to learn more about Charles Dickens or read Great Expectations; explore the history of World War II or see a facsimile of the statement of surrender of Japan; build an interactive timeline of Abraham Lincoln's life or capture images of the civil rights movement, they can rely on World Book Advanced. The new World Book Advanced, a part of the World Book Online Complete Suite, provides students with a powerful research tool that integrates encyclopedia, multimedia, e-book, and primary source databases.
A key feature of World Book Advanced is its integrated content, allowing students to search across a vast collection of primary source documents, e-books, and encyclopedia articles as well as multimedia elements, editor-selected Web sites, current magazine selections, and more. Additionally, customizable interfaces and personalized content allow users to create and save information on World Book Advanced, including research notes, compilations, citations, and timelines.
"Students today have high expectations for ready access to the information they need and World Book Advanced has been developed specifically to meet these expectations," said Patti Ginnis, chief marketing officer of World Book. "In addition to extensive primary and secondary source content, World Book Advanced also features many useful research tools including an interactive Timeline Builder, a one-click multimedia search, and a stored My Research page, all of which keep students engaged in the research process and help them to find, manage, and use information in the way that best meets their needs."
Tailored for the research needs of more advanced students, the site's content is correlated to state and provincial curriculum and achievement standards. It also includes lesson plans for teaching with primary sources, questions, and discussion guides, providing educators with a ready tool for enriching classroom learning.
World Book Advanced joins the company's growing portfolio of online reference tools, which also includes World Book Kids, a multimedia-rich site for younger readers; World Book Online Reference Center, the premier reference resource for information-seekers of all ages; and Spanish Student Discovery Encyclopedia, for students studying Spanish and native speakers of Spanish.
Subscribing to World Book Advanced
World Book Advanced is available now. Schools and libraries interested in subscribing should contact their World Book representative at 800-975-3250 (U.S.) or 800-837-5365 (Canada).
About World Book
Celebrating the 90th anniversary of the first edition of The World Book Encyclopedia, World Book, Inc. sets the standard in publishing accurate, current, and reliable reference and learning materials for children and adults. Based in Chicago, Ill., World Book is committed to creating learning materials that meet the highest standards of editorial excellence while leveraging the advantages of online delivery. This commitment has culminated in a wide range of products which include the number-one selling The World Book Encyclopedia, and such leading digital products as the World Book Online Reference Center. World Book is a Scott Fetzer company, a subsidiary of Berkshire Hathaway, Inc.
EDITORS NOTE: Members of the media interested in accessing World Book Advanced for review should contact Mary Jung at 773-429-0940 or Jennifer Parello at 312-819-6558.
###