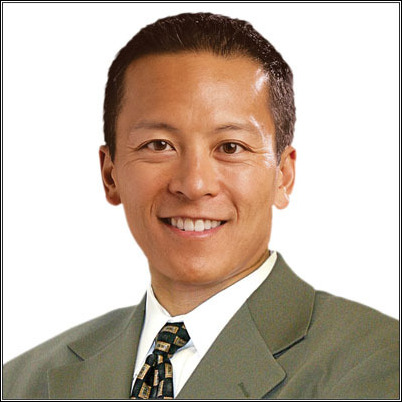 While many more Baby Boomers are interested in facial rejuvenation, others also want body contouring procedures
Oak Park, Ill. (PRWEB) June 27, 2007
Oak Park, Ill. plastic surgeon and author Allan Parungao, MD, notes a 279% increase in breast implant surgery from 1997 to 2006. And now some daughters who have breast augmentation are inspiring their Baby Boomer mothers to follow suit.
Breast augmentation surgery isn't just for 20-somethings. According to the American Society of Aesthetic Plastic Surgeons, more than 50% of the 383,886 women who underwent breast implant surgery in 2006 were age 35 or older. In some cases, mothers skeptical about the procedure have opted for breast augmentation after seeing their daughters' results from the surgery.
"This is consistent with the trend of more and more Baby Boomers seeking plastic surgery to look as good as they feel," says Oak Park, Illinois board-certified plastic surgeon Allan Parungao, MD.
"While many more Baby Boomers are interested in facial rejuvenation, others also want body contouring procedures," says Dr. Parungao, author of A Woman's Guide to Cosmetic Breast Surgery and Body Contouring (Addicus Books, 2006).
"Adrianna," 53, admits "I didn't used to be for breast augmentation--especially for my daughter, Karen. But after she had it, my perspective totally changed."
When Adrianna, a surgeon, saw how natural Karen's breast enhancement looked, she decided to have the procedure as well. "Now I wish I'd done it 25 years ago," she says.
Adrianna stressed to her daughter the importance of having breast augmentation surgery for the right reasons. "You have to do it for yourself, not for anybody else," she told Karen, 21.
"My daughter's boyfriend had paid for his previous girlfriend's implants, and offered to pay for Karen's," says Adrianna. "I told her, 'Absolutely not. You save up your money if you want the surgery that badly. I don't want anyone holding it over your head that they paid for it.'"
What made Karen decide to have breast augmentation? "One night as I was getting dressed to go out with my girlfriends, I put the little 'chicken cutlet' enhancers into my bra and said to myself, 'If I'm going to do this for the rest of my life to look good in clothes, I may as well check out breast implant surgery.'
"I was so sick of wearing outfits I could only wear with a bra that I could put the cutlets in--and even then, I didn't feel totally comfortable," Karen recalls.
"One night I just decided to go with breast implants, and a month later I had my surgery," she says. Karen went from a 34B "on a good day" to a 34D.
How does she feel now? "Awesome--especially in swimsuit season," says Karen. "I have full hips and I didn't have the top to match it; now I do. And my breasts look very natural."
Adrianna echoes her daughter's sentiments. "All I wanted was to look the way I'd envisioned myself," she says. "Now I think my breasts are in good proportion to my body."
For more information on breast augmentation, visit http://www.parungao.com/implants.
Allan Parungao, MD, is an Oak Park, Illinois plastic surgeon board-certified by the American Board of Plastic Surgery. For more information, visit http://www.parungao.com.
###