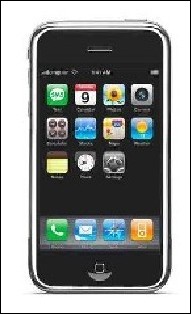 I can't believe I registered on the site and a few days later was the owner of a Nintendo Wii.
Dallas, Texas (PRWEB) June 28, 2007
Bidwarslive.com will practically be giving away 4 Apple iPhones this July, on their lowest "unique" bid auction site. The phones will go to whoever can bid lower than everyone else and be the only one to bid that amount.
The Apple iPhone will be in high demand this weekend, as consumers will stand in long lines and pay any price for the phone that is causing people to change plans all over the country. Bidwarslive.com is allowing people to get their hands on the iPhone without the long wait in line and without the big price tag.
"We want to use our site to give everyone a chance at owning the latest in cell phone technology," said owner and co-founder Chris Evans. "That is really what bidwarslive.com is all about, and best of all, the small price that the winner does pay will go to charity."
Members pay $15 or $25 a month for 25 or 50 bids respectively to join bidwarslive.com. Those bids can be used on the Apple iPhone or any one of the other prizes up for bid on the website. Prizes include Nintendo Wii's, iPods, gift cards, cameras and more.
The website has been up since April 24, 2007, and has seen winners of all ages from all over the country. Lori C. of Rockville, MD, winner of a Nintendo Wii, had this to say, "I can't believe I registered on the site and a few days later was the owner of a Nintendo Wii."
Perhaps the most surprising aspect of the site is that all the proceeds go to charity. Winners choose between the Susan G. Komen Breast Cancer, Livestrong, American Red Cross and the Boys and Girls Club of America. While the individual amounts are small, over the course of the year, bidwarslive.com plans on making a sizable donation to each charity.
The Apple iPhone is just the latest of new hot products that are easy and much less expensive to get at bidwarslive.com. "We will always keep putting up the tre ndy items that people want up for bids," said Evans. "We want to keep our members happy and excited about everyt hing we are doing."
Bidwarslive.com has also recently put a $1,500 vacation to the location of the winners choosing up for bids. It will be the most expensive item auctioned off on the site.
The first iPhone auction will end Saturday July 7th and there will be iPhone auctioned off every Saturday afterwards through the end of July. Lowest Unique Bid auctions have proven to be the cheapest way to get the items you want and are the future of online auctions.
Bidwarslive.com is available to answer any questions or comments through their website.
###