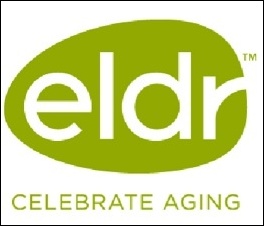 Every day, about 13,000 Americans turn 60. They are much younger in attitude than their parent's generation and have a profound impact on everyone they touch
San Francisco, CA (PRWEB) July 2, 2007
ELDR Media announces the launch of ELDR magazine and the ELDR.com website with an editorial mandate to change the perception of aging. ELDR is the first media company specifically targeting the affluent and influential 60-plus demographic.
ELDR's tagline is "Celebrate Aging." ELDR's founders believe everything we've assumed about aging is changing dramatically and there is a need for media that understands this perspective. ELDR's mission is to inspire elders to celebrate the joys, navigate the challenges and discover the meaning of aging by providing the most useful, thought-provoking and trusted information available.
"Every day, about 13,000 Americans turn 60. They are much younger in attitude than their parent's generation and have a profound impact on everyone they touch," says Chad Lewis, founder, president and publisher. "They are affluent and self-motivated. They are the doers and the movers; the leaders, not the followers. ELDR speaks to their needs, seeks to empower and inspire them, and help them successfully deal with the challenges and opportunities of growing older."
ELDR brings an enlightened, entertaining and sometimes edgy approach to aging through essays, stories, reviews, interviews, photography and info-graphics. Regular columns cover law, money, travel, yoga, recipes, and "ELDR philosophy." Ongoing topics include culture, politics, relationships and "brain power." The premiere issue cover is a photograph of Jim Hammond, a 93-year-old Senior Olympic champion sprinter taken by Pulitzer Prize-winning photojournalist Rick Rickman.
"Today's elders are doing amazing things. Instead of retiring they are re-inventing themselves, staying healthier longer, exploring the world, looking for new meaning, and in the process, accumulating more wealth and power," says David Bunnell, co-founder and editor-in-chief. "The idea that the 'world belongs to the young' is undergoing a radical transformation. We believe the 'elder revolution' will be the biggest cultural revolution of our time."
David Bunnell, 59, is a veteran entrepreneur and magazine publishing pioneer who founded major media properties including PC Magazine, PC World, MacWorld, and Upside Media. PC World Communications, which he started in 1983 with $2 million in funding from International Data Group (IDG), grew to over $100 million in yearly revenue. Bunnell is now passionately involved in aging, health and longevity issues, having recently founded the online community the LongLifeClub and co-authored the new book, "Count Down Your Age."
ELDR president and publisher Chad Lewis, 39, is an innovator of enlightened senior housing development and remains a principal of AgeSong, Inc., which won the 2006 American Society of Aging - National Award for Excellence in the Field of Aging. Lewis has over fifteen years of management and operations experience in the entertainment, new media and publishing industries. He has assembled senior-level staff and consultants for ELDR with publishing experience at magazines such as Reader's Digest, Sunset, Men's Health, Prevention, Health, Dwell and Red Herring.
ELDR serves educated, high net-worth individuals 60 years or older with yearly household income of $100,000 or investable assets of $1 million or more. Using a hybrid controlled and paid circulation strategy at launch, ELDR will be sold through bookstores in select high-income communities with some subscriptions offered free to qualified individuals. The print ELDR will publish quarterly in 2007 and 2008 with a circulation of 75,000 per issue. The magazine plans to go bimonthly in 2009 and increase circulation to 100,000 per issue.
ELDR and ELDR.com give readers a dual-media approach and targeted options for advertisers. ELDR.com's compelling editorial includes "Scientists Plan Stem Cell Cure for Blindness," and "Gray Divorce," the phenomenon of more older couples divorcing. Online readers can participate in forums and discussions including Dr. Alzheimer's Forum. Medical professionals - doctors, nutritionists, therapists and others - will contribute regularly.
About ELDR Media LLC ELDR is a media company which seeks to inspire the affluent elder to live a more meaningful life, to celebrate the joys and to navigate the challenges of aging. ELDR is the first media company targeting the 60-plus influential and affluent demographic. ELDR was founded by senior housing innovator Chad Lewis and pioneering magazine editor and entrepreneur David Bunnell. ELDR Media LLC is headquartered in Marin County, California, just north of San Francisco.
# # #