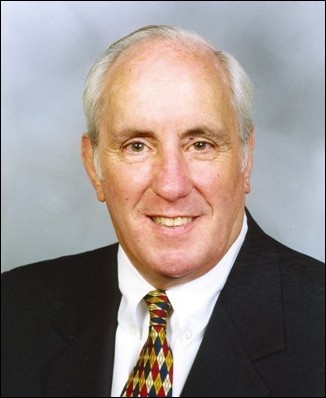 We are delighted that David has agreed to champion our LUTCF and FSS programs and share his passion for these essential programs with professionals seeking to achieve significant career success in the financial services industry
Bryn Mawr, PA (PRWEB) July 5, 2007
The American College is pleased to announce that I. David Cohen, CLU®, ChFC®, LUTCF, has been named the national spokesperson for The American College's LUTC Fellow (LUTCF) and Financial Services Specialist (FSS) designation programs.
David's service in the financial services industry began in 1958 and he is currently an Adjunct Professor of Insurance and Practice Management at The American College. Cohen has been a member of the Million Dollar Round Table since 1961 and currently is a Life Member. In addition, David is a past president of the Columbus Chapter, National Association of Insurance and Financial Advisors (NAIFA Columbus) and the Society of Financial Services Professionals (SFSP).
David entered the life insurance business in 1958 and has been an active agent for his entire career. As an advocate for education, Cohen has continued to pursue education throughout his career earning the prestigious Chartered Life Underwriter®, (CLU), Chartered Financial Consultant®, (ChFC) and LUTCF designations. David has supported the industry as President of both the Columbus NAIFA and FSP chapters as well as being honored in both Halls of Fame. In 2004 the Columbus NAIFA Association renamed their lifetime achievement award the I. David Cohen Lifetime Achievement Award in honor of his long and tireless dedication to their chapter activities.
"We are delighted that David has agreed to champion our LUTCF and FSS programs and share his passion for these essential programs with professionals seeking to achieve significant career success in the financial services industry," said Larry Barton, Ph.D., President and Chief Executive Officer of The American College.
The LUTC Fellow (LUTCF) and the Financial Services Specialist (FSS) professional designations are conferred only upon those individuals who meet or exceed the exacting qualification standards determined by the two organizations that jointly sponsor the designation, The American College and the National Association of Insurance and Financial Advisors.
These designations demonstrate a financial professional's long-term commitment to quality and client service. In addition to successfully completing a rigorous six course curriculum, financial practitioners earning the LUTCF and FSS credential have met experience requirements and agreed to adhere to The American College's and NAIFA's Code of Ethics.
On a national basis, David served as President of Mutual Benefit Life's Agent Association. In 2001 at the NAIFA Convention, He was honored as the recipient of the Edmund Zalinski National Distinguished Award for Education. David also served for three years as a National Trustee for LUTC. He has taught or moderated both LUTC and CLU, ChFC classes for 30 years.
I. David Cohen is the author of "Get What You Want." In 2007, The American College published his book "Prospect or Perish" and uses this insightful text as part of their LUTCF and FSS course curriculum. His newest book "How I Got This Way" is currently being published.
David has been married to his wife Rita for 49 years and they have four children and seven beautiful and talented grandchildren. Cohen is available for speaking engagements about the value of the LUTCF and FSS designations.
To learn more about American College's LUTCF and FSS programs, click on the "Become a Student" tab at http://www.TheAmericanCollege.edu to schedule a speaking engagement with I. David Cohen please contact The American College Office of Public Relations at 610-526-1450.
The American College is dedicated to leadership in innovative training and development that helps financial services companies and their employees succeed. As a non-profit educational institution holding the highest level of academic accreditation, The College has served as a valued business partner to banks, brokerage firms, insurance companies and others for 80 years. The American College's faculty represents some of the financial services industry's foremost thought leaders. For more information, visit http://www.TheAmericanCollege.edu
###