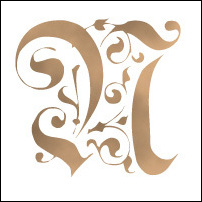 Mark my words; Harry Potter, the boy who lived, will return
New York (PRWEB) July 23, 2007
Just a couple of days after J. K. Rowling launched her long famous novel series, Harry Potter and The Deathly Hallows, an unknown author stated that 'The Deathly Hallows' will not be the last book of Harry Potter.
"Or at least, it will not be the end of Slytherin," added Niflhaim. "As we all know, the evil never dies. It just slipped away from your attention, until everything cools down. And of course, there will be someone in the good side who will stop the next evil plan."
J. K. Rowling, the creator of Harry Potter, stated that 'The Deathly Hallows' will be the last book of Harry Potter series. She said that she has no plans to write the eighth novel of Harry Potter. However, Niflhaim counter stated that what Mrs. Rowling said was just a temporary statement of overwhelmed feeling.
"She will change her mind," Niflhaim assured. "J. K. Rowling can say anything she wants to the world right now, but when the time comes, she will change her mind for sure."
"Mark my words; Harry Potter, the boy who lived, will return," said Niflhaim. "I love Harry Potter. I'd hate to see him gone this fast. Besides, it would be my greatest pleasure to see someone in the Slytherin House slaughter the Gryffindor students one more time," Niflhaim added, with a smirking smile.
"Let us see how long she could live without Harry," Niflhaim concluded.
About Niflhaim
Niflhaim is a fiction and fantasy author who always breathe behind the darkness. No record found on him (or her). Currently working on Shybook project.
Visit the website at; http://www.Niflhaim.com/
About Shybook
Shybook (http://www.shybook.com) is a book project for Christmas. The goal is to write a novel, deliver the manuscript to the publisher, and then, get the book listed on Amazon.com. The book must be available to the public worldwide just before this year's Christmas.
They have less than 5 months to reach the goal. Niflhaim, the creator and originator, has invited friends; Mrs. Gail McLeod and Lady Valerie Bouthyette, to help working on the book project. Still, they need all the help they can get. Everyone is invited to participate on the book project.
To participate, please visit: http://www.Shybook.com/
###