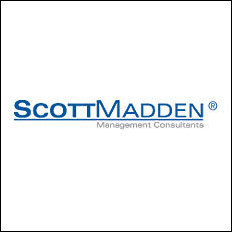 Raleigh, NC (PRWEB) July 11, 2007
ScottMadden, Inc., a leading management consulting firm, announced today that on June 14, 2007 the firm was presented with the NASA Public Service Group Achievement Award recognizing its dedicated efforts leading to the implementation of an organization that employs shared services leading practices. Mr. Samuel T. Poston, Senior Vice President at ScottMadden, accepted the award at the NASA Shared Services Center Honor Awards Ceremony held at the Stennis Space Center.
The NASA Shared Services Center opened in March 2006. ScottMadden was instrumental in designing and implementing the center at Stennis, which was designed to save millions of dollars in the delivery of support functions to NASA's multiple space centers.
ScottMadden is a leading management consulting firm that specializes in the energy industry, shared services, and outsourcing. By assembling small teams of consultants who bring deep experience and knowledge to each challenge, the firm offers a pragmatic approach to serving clients' needs. ScottMadden works directly with clients developing strategic, implementable solutions and helping empower them to be more competitive, efficient, and profitable.
Over the past 20 years, ScottMadden has served more than 300 clients, successfully delivering more than 1,500 projects--a testament to their proven approach to corporate progress. ScottMadden clients are located throughout the United States and include some of the largest names in the energy industry as well as many other Fortune 500 companies. ScottMadden is proud of its heritage and ability to offer each client individual attention regardless of size. For more, visit http://www.scottmadden.com.
About ScottMadden
Founded in 1983, ScottMadden, Inc. is a general management consulting firm providing independent and objective counsel and specialized business services to large corporations. The firm is dedicated to helping clients understand, visualize and realize their business objectives. ScottMadden provides value to its clients through industry-specific expertise, experienced counselors involved in every project, and commitment to advance carefully and positively the state of management art within each client. ScottMadden is committed to delivering an exceptional consulting experience.
###