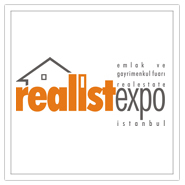 one of the hottest in Europe
New York, NY (PRWEB) July 12, 2007
The Turkish real estate market has been labeled as "one of the hottest in Europe" by publications such as Business Week and FT Business. The interest in Turkish real estate is so pronounced that the Real Estate Summit organized in 2006 attracted more than 3000 foreign investors.
In order to cater to that interest, the first ever real estate trade show, RealistExpo is being organized in Istanbul, Turkey by Atilim Fuarcilik on September 27 -- 30, 2007, bringing together domestic and foreign investors, land developers, bankers and government urban planners. RealistExpo has roughly 100 exhibitors and around 70.000 visitors are expected to attend the trade show in its first year.
There are solid reasons behind this interest in the Turkish real estate market. Turkey has on average 30 to 50% lower property prices on the Mediterranean coast compared to Spain, France and Italy. The cost of living in Turkey is also 40 to 60% less compared to Continental Europe. The newly introduced mortgage system, the expectation of Turkey to join the European Union in the future and good returns on real estate investments make this market very attractive.
"Our goal is to turn RealistExpo into one of the most prestigious real estate trade shows in the world," say Suer Ay and Salim Sahin, partners of Atilim Fuarcilik. The web site http://www.realistexpo.com , prepared for the trade show, includes detailed information about the event, participating companies and also provides an opportunity to register online.
About Atilim Fuarcilik - Established as an events organization and publishing company in 1997, Atilim has organized more than 140 fairs in more than 20 countries focused on textile, construction, electronics and nutrition. For further information please visit http://www.atilimfuar.com
###