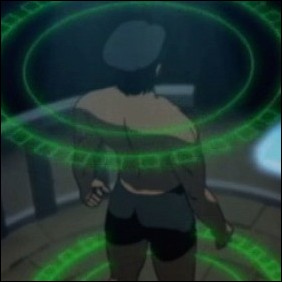 Now I hope to do the same in showing them how build up an audience for their projects and maybe be able to make some money from their hard work.
Los Angeles, Calif. (PRWEB) July 17, 2007
In response to numerous comments on the Studio ArtFX blog, complaining of a lack of opportunity for independent content creators to get distribution through mainstream digital media outlets, Studio Studio announces the "Get Eyes On Your Prize" video training course. Through a series of downloadable videos, the course will teach internet marketing and SEO principles aimed at independent animators, producers and comic artists seeking build traffic on their websites and market their own products. Studio ArtFX president Terrence Walker created the project in answer to the many posts on his blog showing a clear need for a new way in which indies might get noticed.
"Even though you can distribute for next to nothing today, you still need to figure out how to get attention for your work (if you care about anyone actually seeing it that is :))," wrote one blog poster. "One thing I know lots of people ask about is just what kinds of markets are out there for direct sellers. How many copies can a person realistically expect to sell of an anime, episode, manga, comic, or movie? Without the experience, it is very tough for new creators to estimate what reasonable expectations and budgets are."
Focused on showing independent animators, web comic developers and other artists alternative avenues of building an audience for their work, the e-course uses video training and provides links to a variety of tools for search engine optimization, list building and link creation for websites.
"I've always been committed to showing users how to get their visual art projects done," explains Terrence Walker, founder of Studio ArtFX. "Now I hope to do the same in showing them how build up an audience for their projects and maybe be able to make some money from their hard work."
Availability
The Studio ArtFX internet marketing e-course is available on the Studio ArtFX website with a special, one week introductory price of $97.00. To learn more about the course visit The Studio ArtFX Website
About Studio ArtFX
Studio ArtFX was launched in the year 2000 with the original animated title Understanding Chaos by veteran digital artist and animator Terrence Walker. Built on the belief that great animation is not the dominion of large studios and large crews alone, Studio ArtFX has continued to innovate and explore new methods of creation which defy the excepted norm.
Now, following the release of his TOKYOPOP published manga World of Hartz, and the DVD Anime: Concept to Reality, Terrence Walker continues his commitment as an independent animator who shows how it can be done without millions of dollars or major studio backing.
###