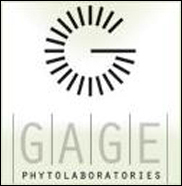 If you're using nasal steroids and you get a nosebleed, you have to stop using it for several weeks while the lining of the septum heals
Tulsa, OK (PRWEB) July 17, 2007
Nasal allergies affect more than 20 percent of adults and up to 40 percent of children in the United States, according to the American Academy of Allergy, Asthma & Immunology. And with July here and August on its way, people are fighting a number of summer allergies from ragweed, pollen, grass and mold spores.
Steroid nasal sprays are often the fastest and easiest way to fight nasal allergies, but nosebleeds are a nasty side effect. NoBleed, a natural herbal cream from Gage Phytolaboratories, helps to reduce the occurrence of nosebleeds for allergy sufferers.
"This was an unexpected benefit," said Dr. Bruce Hudkins, a board-certified otolaryngologist and co-founder of Gage Phytolaboratories. "I had patients who were having recurring nosebleeds who were using nasal steroids. Before, they'd have to go off it and were having allergy problems like runny nose, itchy eyes, sneezing and nasal congestion until their nosebleeds cleared up."
Steroid nasal sprays are typically the first thing most allergists and general practitioners recommend for nasal allergies. They thin the lining of the nose in order to allow for freer air movement, which helps alleviate some of the symptoms of nasal allergies. However, the septum in the nose already has thin lining, and there is a large network of blood vessels right underneath the surface. If the lining erodes too much, the vessels break, causing nosebleeds.
Some steroid nasal sprays have a 10 percent occurrence of recurring nosebleeds, and if they get a nosebleed, allergy sufferers have to stop using the sprays and wait for their septum to heal. According to a preliminary efficacy study, NoBleed is 89 percent effective in eliminating or reducing nosebleeds, and it doesn't interfere with the allergy treatment from the steroid nasal sprays. Eighty-eight percent of the study participants said they would recommend the product.
"If you're using nasal steroids and you get a nosebleed, you have to stop using it for several weeks while the lining of the septum heals," said Hudkins. "With NoBleed, you can continue to use your nasal spray while NoBleed heals your septum."
For more information about NoBleed, visit Gage Phytolaboratories online at GagePhytolabs.com.
About GAGE Phytolaboratories, LLC
GAGE Phytolaboratories are the makers of herbal pharmaceuticals and were founded by three practicing clinical physicians. The products they have developed are the result of long-term, ongoing scientific research and personal experience with patients. In addition to NoBleed™, GAGE offers VagRenew™, an estrogen cream alternative for menopause treatment.
Press release writing and search engine advertising by Xeal Inc.
###