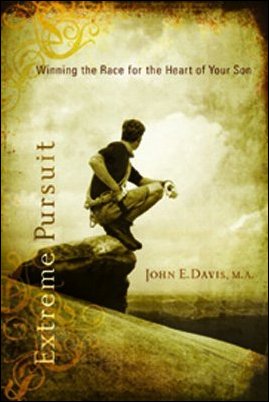 Many in the church today are in stark denial about the realities of today's teens
Colorado Springs, Colo. (PRWEB) July 18, 2007
Many parents are acutely aware of the increasing troubles that face today's teen - drinking, drugs, weapons in school and pre-martial sex to name a few. What would surprise many parents is that the statistics for un-churched teens and teens raised in the church are shockingly similar. You are no longer able to spot a "troubled teen" by appearance alone - they're just as likely to be found in youth group as on the streets.
Teen boys, in particular, face an uphill battle on the road to becoming men of integrity. Today's boys are more likely to encounter pornography, alcohol and drugs earlier in their lives than generations before, making raising a son a daunting task for even the most devoted parents -- and let's not forget the many single parents who are raising kids alone.
How can parents protect their children from making the wrong choices and help them navigate the perils of adolescence? In Extreme Pursuit, author John Davis reveals that boys are designed by God to be extraordinary, to build and to make an impact on the world. But left unchecked and unfocused, this intensity and drive can lead to destructive behavior. Davis encourages today's parents to move from passive parenting to proactive engagement of their boys and to connect with their son - in his world confronting tough issues head-on.
"Many in the church today are in stark denial about the realities of today's teens," says Davis. "Teens in the youth group are just as likely to get in trouble and make bad decisions as those who are 'unchurched' and what's really dangerous about that is that adults are far less likely to intervene with these types of kids. The important thing is to really know your son and to be actively involved in all aspects of his life and to relentlessly engage them where they are instead of waiting for them to approach you with a problem."
Written for both Moms and Dads, Extreme Pursuit offers practical hands-on advice to parents interested in reaching out to their sons and ultimately, for raising a man of character and integrity.
Available August 2007, Paperback, 1-60006-100-1
$13.99, 224 pages, 5 ½" x 8 ¼"
To receive a copy of Extreme Pursuit for media purposes, please call 847-931-9375.
About John Davis
John Davis is the founder and president of 2xtreme, P.C., a counseling center that serves families and at-risk youth in the Colorado area. He is also an in-demand speaker for schools, businesses, youth organizations, and churches. John lives with his wife and four children in southwest Denver.
###