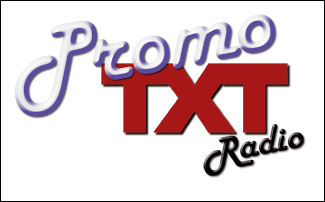 The distributor made us a great offer on the devices
Wayne, PA (PRWEB) July 18, 2007
Tired of losing cell phone signals on important phone calls?
Advanced Telecom Services announces that it is giving away free cell phone signal boosters to anyone who wants one. There's no cost at all to the consumer, not even a shipping cost, and you'll be less likely to lose your cell phone connection when in a tall building, elevator, tunnel, or rural area.
Once you install the cell phone antenna booster, users no longer need to worry about scratchy background noise or lost calls. Users will find improved, crisp, clear reception in elevators, tunnels, even office buildings. This antenna is discreet and easy to install. Plus, it fits onto any model of cell phone.
This clever device is like having a four foot long antenna on your phone. As seen on TV, the cell phone antenna booster originally had a retail price of $19.99. Advanced Telecom Services, however, was able to purchase the cell antennas in bulk from a South Korean distributor for a fraction of the original cost.
"The distributor made us a great offer on the devices," said Bob Bentz, director of marketing and sales at Advanced Telecom Services. "So we decided to do something that we've never done in our 18 years of business--give away something for free to the public with no obligation. We are asking webmasters to spread the word of this offer by linking to our offer page."
The cell phone antenna booster is a passive device designed to capture stray radiation in the body of the phone. It then re-radiates the signal to improve the performance of the phone. The device will improve cell phone signal quality best when you avoid placing your hand over the area where the internal antenna is installed.
Cell phone antenna boosters will be sent absolutely free, with no shipping and no handling charges while supplies last. Advanced Telecom Services will even pay for the postage (limited time offer).
And, businesses can encourage their valuable readers customers to get one too. All they have to do is link to free cell phone signal boosters.
Advanced Telecom Services and its subsidiary, Spark Network Services, offers a complete array of text message solutions for advertisers, media, and emergency text message alert services. Its text message solutions include: interactive text message services; text message alerts; text message services for radio stations; mobile classifieds solutions for newspapers.
By Anthony Wayne
Editor -- Text Message Blog
###