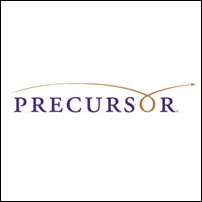 Googleopoly: the Google-DoubleClick Anti-competitive Case.
Mclean, Va. (PRWEB) July 17, 2007
Today Precursor President Scott Cleland hosted a virtual press conference to discuss the release of his 35-page white paper, entitled "Googleopoly: the Google-DoubleClick Anti-competitive Case." In "Googleopoly" Cleland strongly warns the Federal Trade Commission (FTC) and Congress that approving a merger between internet search and content giant Google and online advertising giant DoubleClick would enable Google to effectively dominate the online advertising market and by extension -- the business model of the Internet.
"The big takeaway here is that the more one learns, the more concerned one becomes about this merger," Cleland said.
"The facts and evidence will prove that a Google-DoubleClick merger would effectively combine the #1 and #2 Internet: user audiences, content provider networks and advertising client bases -- enabling Google to effectively "corner" the online advertising market for consumer click data, ad-performance tools, ad-brokering and ad-exchanges," Cleland predicted.
To put in perspective the extraordinary proposed concentration of the Internet advertising market, Cleland compared it to Wall Street capital markets.
Cleland explained, "To equal Google-DoubleClick's level of market concentration, one single financial services company would have to own:
-- The top ~15 Wall Street banks/asset managers;
-- ~60% of the hedge fund and private equity industries;
-- The New York and London Stock Exchanges;
-- The two leading providers of financial analytic tools: Bloomberg and Factset;
-- Two of the three national providers of credit profiles: Experian and Equifax; and
-- ~60% of the Federal Reserve's and U.S. Census Bureau's raw market and consumer data."
Companies most affected: include Google, Microsoft, Yahoo and DoubleClick.
An executive summary and Cleland's full 35-page analysis of the Google-DoubleClick merger and Google business practices are now available on http://www.googleopoly.net.
Precursor is an industry research and consulting firm, specializing in the converging techcom sector. Precursor offers rare forward-looking expertise and national credibility at the nexus of: capital markets, public policy and techcom industry change, in order to help companies better exploit emerging opportunities and guard against emerging risks. http://www.precursor.com
###