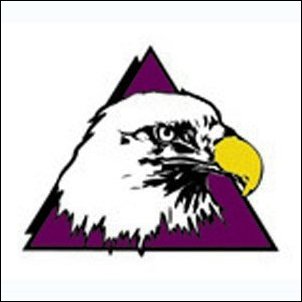 Rock Island (PRWEB) July 19, 2007
At a time when many companies report declining sales figures and corporate reductions, Inpro/Seal Company reports that sales for the first half of 2007 were unquestionably the best in the their 30 year history.
The Rock Island manufacturer (and inventor) of bearing isolators also reports that advance orders, shipments and projections remain far ahead of expectations. The results follow on the heels of record sales in 2006, a production rate of 40,000 bearing isolators per month and a fast approaching milestone of their 3,000,000th bearing isolator.
Irrefutable Attributes Unique To Inpro/Seal
The company states that much of their success is related to attributes unique to the Inpro/Seal brand. These attributes have helped make Inpro/Seal become the largest supplier of bearing isolators in the world. In fact, today, most of the Fortune 500 companies in the process industries and over half of the world's industrial countries use Inpro/Seal products in critical maintenance roles.
These unique and irrefutable characteristics include: zero energy consumption; no cost same day shipping option; ongoing training of sales people and end users; an active R & E program backed by a laboratory that operates 24/7; ongoing investments in the future; industry leading warranty; only bearing isolator with a vapor blocking ring; documented 20 year life expectancy; widest product range; largest data bank of its kind; latest and best non-contacting labyrinth sealing technology and more. A performance based, "free" bearing isolator program will soon be available.
Zero Energy Consumption
According to David C. Orlowski, President and founder of Inpro/Seal Company, "When engaged with a rotating shaft, a contact seal, (lip seal or face seal) consumes, on average, 147 watts of power while operating. To show how significant this can be, if every bearing isolator that Inpro/Seal shipped in 2004 was used to replace an energy consuming lip seal, the energy savings alone would total in excess of thirty million dollars. Then, add to that the cost of downtime. Bearing isolators are non-contacting, never wear out and do not consume energy."
Our Schedule Is Your Schedule
Orlowski went on to say that, "Unscheduled downtime is expensive. In the process industries, downtime can run as high as $100,000 per hour. When it comes to vital parts or downtime, there are very few plants that can wait until next week. For this reason, we have maintained a No Extra Cost same day shipping option from day one, backed by a data bank over of 58,000 computer generated engineered designs".
According to Orlowski, "Sure, there are other people in the bearing isolator business and there are other kinds of bearing protection. The problem is that these are pretenders that offer life cycles measurable in months and may not even ship their products the same month, let alone the same day. Other bearing protection devices may or may not ship the same day, but with a finite life and a 100% failure rate, it simply does not make sense to lose time and money trying to make a cheap contacting type seal work".
People Business
Orlowski continued, "The cumulative efforts of our employees, including management, staff and distributors are key to the world class support, product development and enhancement that fuel our growth strategies. Our guideline is to promote from within, hire only the best possible people and maintain ongoing training in tribology, product application and process know-how. This also allows us to work with an educated customer. This is illustrated in the examples detailed below".
Better Than Same Day Shipping
Most of the time, same day shipment is satisfactory. However, due to a sense of urgency and costly downtime,
Inpro/Seal has been able to deliver bearing isolators in a matter of hours.
Take the recent breakdown at one of the worlds largest paper mills. Located in the southern U.S., the mill had a breakdown when the shaft of a fan pump broke. The large a large 8" x 10' shaft snapped, destroying everything attached to it. With the plant shut down, it was costing tens of thousands of dollars. While the pump was being repaired, Inpro/Seal received an urgent order at 7 a.m. By 10 a.m. their shop manager placed the newly manufactured seals on an airplane and by 4:30 in the afternoon, it was in their hands."
Another recent example happened when a Detroit based auto manufacturer had a line go down when a non-protected machine tool spindle failed. They knew about Inpro/Seal, but this plant had not ordered from them. They called Inpro/Seal first thing in the morning, faxed a print of the spindle and dispatched a corporate jet. While it was in the air, Inpro designed and manufactured exact fit bearing isolators and had them at the airport by the time the jet landed.
Investing In The Future
The Inpro/Seal facility in Rock Island, Illinois is the largest of its kind in the world devoted to the engineering, research, testing, marketing, sales and manufacture of bearing isolators. Their current facilities, expanded as part of a major investment just a few years ago, includes the latest in (CNC) lathes, metal turning machines, presses, mills, CAD/CAM, sophisticated testing equipment as well as extensive laboratory and R & E operations. With these investments, Inpro/Seal is soon poised to produce some 100,000 bearing isolators per month.
Product Enhancements From A Very Active R & E Program
The Inpro/Seal R & E program continues to engineer new products and enhancements to existing products that increase plant productivity with measurable bottom line results. These examples illustrate how active their R & E is:

Pumps - every process pump manufacturer offers standard product lines with bearing protection that helps end users attain the highest levels of reliability and energy efficiency.
IEEE Motors - essentially a NEMA Premium motor with bearing protection, that set the standard in reliability and efficiency.
Powder Shaft Seal - a growing number of shaft seals that provide a positive seal in applications were dry particulates, powders and bulk solids are handled, processed, packaged and stored. Breakdown is virtually eliminated.
Paper Machine Roll - the PMR Bearing Isolator, specially engineered for the size, speed, alignment and operating conditions of wet and dry ends of machine rolls makes it literally impossible to contaminate the bearings on paper machine rolls.
VBXX-MT™ Series Bearing Isolators - offers machine tool users protection from coolant, chips, humidity and heat, that can cause spindle malfunction and expensive, unscheduled downtime. The highest performance is assured with a patented reverse interface that avoids direct impingement of coolant and chips.
Belt Conveyor Idler/Roller Bearing Isolator - developed specifically for use in mining and bulk solid applications. Non-sparking design provides safe, permanent bearing protection. Recognized by the MSHA and assigned tag #AP2007-93304.
OM 32 Bearing Isolator - in oil mist applications, this is the only known method to permanently solve housekeeping issues and contain and keep stray mist from entering the environment.
About Inpro/Seal
Inpro/Seal Company is the originator and the world's number one manufacturer of bearing isolators, used to protect motor and pump bearings, machine tool spindles, turbines, fans, gear boxes, paper machine rolls and many other types of rotating equipment. Additional applications include the sealing, handling, processing, packing and storage of dry particulates, powders and bulk solids.
Of the almost three million bearing isolators delivered, most all continue to be in operation in process plants worldwide, where end users continue to report significantly reduced operating costs with increased productivity and reliability. Protected bearings have proven to run 150,000 hours (17 years) or more, eliminating the need for costly maintenance and repair. Documented cases show that a plant can more than double the mean-time-between failure (MTBF) and reduce maintenance costs by at least half, with users reporting an extremely high ROI.
Signoff
For more information on Inpro/Seal Bearing Isolators, including "Introduction To Bearing Isolators", "Are Lip Seals Obsolete?" "Cost Justification Worksheet" and the name of the nearest trained distributor contact: Jason Putnam at: Inpro/Seal Company, P.O. Box 3940, Rock Island, Illinois 61204. Phone numbers are: (800) 447-0524 or (309) 787-4971. Fax number is: (309) 787-6114. Website: http://www.inpro-seal.com or http://www.bearingisolators.com
###