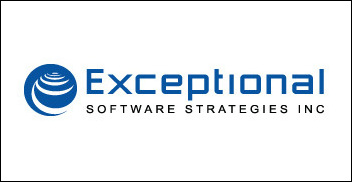 We have the competency to carry out vulnerability and risk assessments, participate in the development process from conception to completion, and provide the final commissioning
Linthicum, MD (PRWEB) July 20, 2007
Exceptional Software Strategies, Inc. is pleased to announce the expansion of its Physical Security Services (PSS).
Exceptional Software brings a new dimension to Physical Security Services by providing the ability to integrate, manage, manipulate, process, and disseminate physical security data of all types with an extensive set of customized analysis tools. These functions could range from simple streaming video, access logs, and sensor alarms and alerts, to complex video analysis, robust data storage, or a flexible web portal allowing user-friendly access to security tools, controls, and data, to name just a few.
PSS compliments this security software by supplying and integrating comprehensive physical security solutions which span a variety of technologies and vertical market applications, including video analytics, IP cameras, display systems, video storage solutions, sensor technologies, and access control systems.
PSS, spearheaded by John Griffin, will help the company expand its role as a leading provider of IT solutions and services to the U.S. Government, educational institutions, and private industry. "Exceptional will be better able to design and specify products for network-based physical security systems that provide greater control and protection," said Ray Bowen, President and Co-Founder of Exceptional. "Our clients will reap the benefits of how IP networking integrates with physical security."
Exceptional's teams of experts specialize in assessing critical infrastructure security needs, and providing cost effective solutions to counter threats. "We have the competency to carry out vulnerability and risk assessments, participate in the development process from conception to completion, and provide the final commissioning," said Vice President & Co-Founder Paul Stasko. "Physical Security Services are a means to provide our clients with the best security options available today in a comprehensive Exceptional package. That package also includes cleared personnel and our own SCIF (Sensitive Compartmented Information Facility). In addition, Exceptional is a Certified 8(a) and MBE (Minority Business Enterprise) Company."
As part of the Physical Security Services Initiative, Exceptional has recently formed two new partnerships. These are with Massachusetts-based CBL Systems, and Texas-based Pivot3. Exceptional Software will be reselling several CBL and Pivot3 products, and will be offering these technologies on the Exceptional GSA schedule.
CBL Systems is an industry innovator of IQ Smart Switches for the IP physical security market. The IQ Smart Switch is ideally suited for the security industry. Its highlights include easy installation, network scalability, and extraordinary network reliability and redundancy. These features virtually eliminate network downtime, and offer the lowest total cost solution.
Pivot3 produces distributed block-based data protection utilizing software-based virtual RAID controllers. This technology creates a flexible virtualized storage infrastructure, and easily supports dynamic environments with changing workloads. It provides cost-effective, highly-available block storage for data intensive applications.
Exceptional is looking to partner with other physical security technology providers and integrators to help provide physical security solutions to its customers. For more information about Exceptional's Physical Security Services, please contact John Griffin at 866-239-7778.
About Exceptional Software Strategies, Inc.:
Founded in 1996, Exceptional Software continues to grow as a leading provider of information technology solutions and services to the U.S. Government, educational institutions and private industry. We are certified by the U.S. Government Small Business Administration (SBA) as an 8(a) corporation, by the Maryland Department of Transportation (MDOT) as a Minority Business Enterprise (MBE) and by the National Minority Supplier Development Council (NSMDC) as an MBE. For more information about Exceptional Software Strategies Inc. please call 866-239-7778 or visit http://www.exceptionalsoftware.com
About CBL Systems:
With customers around the world, CBL Systems: The Security Switch Specialist, designs and manufactures Ethernet Smart Switches for the security industry, and LonWork Systems for the building automation market. CBL Systems' innovative Self-Managed IQ Smart Switches offer Plug-and-Go, redundant, self-healing capabilities utilizing Intelligent Quasar technology. CBL Systems' patented Ethernet and LON solutions provide reliable transport of data and video for mission critical applications to the security, building automation, access control, and intelligent transportation markets. For more information, please call 888-422-9760 or visit the company's web page at http://www.cblsystems.com
About Pivot3:
Founded in 2003, Pivot3 has developed the first successful implementation of distributed block-based data protection utilizing software-based virtual RAID controllers. The company's block-based infrastructure virtualization solutions reduce costs by up to 50 percent, and allow systems to deliver up to five times the performance with superior data protection. With several patents pending, the company boasts strong intellectual property, and is backed by Lightspeed Venture Partners and InterWest Partners. For more information, please cal 1-877-5-PIVOT3 or visit the company's website at http://www.pivot3.com.
###