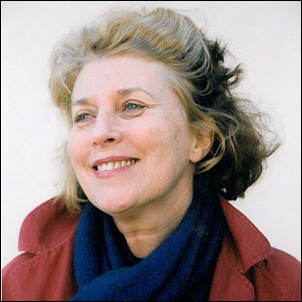 With hundreds of Americans purchasing from our Aussie website each month, we wanted to improve delivery time and cost, and provide some unique products not readily available in the US
Konawa, OK (PRWEB) July 24, 2007
At an age when many women are retiring or babysitting the grandkids, Felicity Wood from Australia has reinvented herself in the United States as a dot-com entrepreneur, in an environment traditionally the domain of the young and tech-savvy.
What started in Felicity's daughter's bedroom, when she fled the nest six years ago, is now the number one site for back pain relief in Australia, and now Felicity is fearlessly taking on the US market with the recent launch of http://www.badbackstore.com in the USA.
"With hundreds of Americans purchasing from our Aussie website each month, we wanted to improve delivery time and cost, and provide some unique products not readily available in the US," said Felicity.
As a frustrated chronic back pain sufferer, Felicity identified a gap in the Australian market for products and resources combating back pain, and five years ago started badbacks.com.au, offering a combination of products and objective specialist information and research, from healthcare professionals -- both traditional and holistic.
At the age of 58, Felicity has embraced the opportunities of online shopping with a gusto and fearlessness, more typical of a twenty or thirty-something entrepreneur.
"For years I'd wanted my own business, but could not come up the elusive 'idea' until the advent of the internet and online shopping. I then came up with the idea for 'bad backs' and the internet seemed the perfect vehicle. I had little or no experience in the health industry and e-commerce, but pretty good touch typing and marketing skills. I am continually excited by new technological developments, particularly those that work towards simplifying and enhancing online shopping and access of information," says Felicity
While many of her friends have retired, Felicity has no intention of slowing down, despite protestations from her husband. "My husband, as a former CEO in the advertising industry, has worked long hours for most of his life. However, he is now in semi-retirement, and it's he who is calling me at the office and asking when I'm coming home," laughs Felicity. "And my adult daughters, warn friends not to ask about the business, because my enthusiasm borders on non-stop verbal diarrhoea."
Felicity's personal experience with back pain found her with no place to go for information and advice. "Everybody knows someone with a bad back. Just mention bad backs in any company and you're swamped with endless stories of frustration, cures, or lack of them. I sought to create a credible and reliable one-stop resource for back pain solutions," says Felicity
"10 years ago only a limited choice of traditional treatments and products were readily available, but not so today. Consumers' desperate need for solutions has been the driving force for emerging treatments, therapies and a multitude of therapeutic products," explains Felicity.
"The past five year's sales and customer feedback has shown that different things work for different people. We want to help people make informed choices and find the right answers. The site attracts different users; some visitors spend just seconds buying a product; others spend minutes reading the latest medical research, or some spend hours exploring therapy options and participating in the discussion forum," Felicity said.
"Our site is not a substitute for a consultation with a health provider, but since most back pain responds well to a variety of non-surgical treatments and products, we can help many time poor and stress rich sufferers," says Felicity.
About BadBackStore.com
With increasing numbers of people suffering chronic back pain and seeking solutions, badbackstore.com is committed to providing information and resources to help ensure sufferers receive informative data enabling them to make informed decisions.
The site features high-quality, ergonomic products ranging from ergonomic chairs to lumbar support and massagers, with the selection largely driven by customer demand and feedback.
Our company directors have over 50 years combined manufacturing and marketing experience in the health industry. Supported by an energetic team of customer service, health professionals, technical, marketing and logistics specialists, we aim to make BadBackStore.com number one for pain relief products and customer satisfaction.
Online visitors return to our site to access the latest innovations and developments in spinal care research, which is sourced from leading international research institutes, hospitals, government health resources and increasingly from government approved alternative therapy sources.
Media Contact:
Felicity Wood
Director
P. 580-925-8787
badbackstore.com
625 State St
Konawa, OK 74849
###