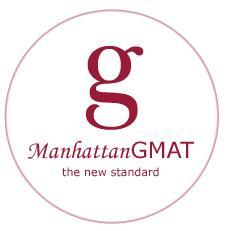 We always put our students first
New York, NY (PRWEB) July 25, 2007
Attention D.C. young professionals -- Getting into your top choice business school may have just gotten easier thanks to Manhattan GMAT, the world's largest GMAT-exclusive preparation provider. This New York-based company, with locations in several major US cities, just announced the opening of their newest office in the D.C. area due to high demand from prospective students. The company, which has been growing exponentially since its formation six years ago, is known for its focus on teaching content and not for simply reiterating test-prep tricks and short cuts. The company hosted its first free GMAT Preview Class for prospective D.C. students this past Thursday, July 19, at their new office at 1701 Pennsylvania Avenue.
"We always put our students first," says Manhattan GMAT CEO Andrew Yang, "and they kept asking for D.C. classes, so it was really only a matter of time before we launched this location. So far, the reception has been outstanding and we are already scheduling summer and fall courses." The free preview class, which took place on July 19, was attended by over 55 people and Manhattan GMAT classes are typically capped around 16 students. With this in mind, Yang suggests that interested students act fast. "We anticipated a great deal of interest in this new market and last week's turnout proved that there are a lot of prospective GMAT-takers looking for a more ambitious test prep experience." Many D.C. students interested in the new location indicated that they had heard about Manhattan GMAT from friends who had already taken classes with the company. Yang says of this phenomenon, "We love hearing that satisfied students are spreading the word about our programs, as it's the best sign that we're doing a good job."
The D.C. office marks the sixth major market for Manhattan GMAT, in addition to continual programming in Boston, Chicago, New York, Los Angeles, and San Francisco. Manhattan GMAT also offers virtual courses available to students all over the world. The company is now exploring an autumn launch in Philadelphia.
Although the company is expanding, the individual attention to students and the acclaimed dedication of instructors is only improving. "With each new market comes a new batch of students; and their experiences help us continually improve our curriculum and support systems," says Senior Director of Marketing and Student Services, Kim Watkins. "We have small company values. That is not going to change."
Interested parties can find out more at Manhattan GMAT (MGPrep, Inc.) or by calling 800-576-GMAT.
About Manhattan GMAT:
Manhattan GMAT (MGPrep, Inc.) was created in response to increased competition among MBA programs and as a result, the growing demand for high scores on the GMAT® exam (Graduate Management Admissions Test). Founded by a New York public junior-high school teacher, the company is focused exclusively on the GMAT®, and prepares students with both academic and test taking skills, not just short cuts and tricks. Led by its team of expert teachers, all of whom have 99th percentile official GMAT® scores, Manhattan GMAT offers intensive preparatory programs for students worldwide including advanced GMAT® courses (both on-site and virtual), one-day workshops, two-week boot camps, and free GMAT® preview classes. Manhattan GMAT also teaches on-site preparation courses at a number of Fortune 500 companies, and its acclaimed Strategy Guide books are available at Barnes and Noble and Amazon.com. The company's website http://www.manhattangmat.com includes a complete listing of all the company's programs, provides comprehensive information on the GMAT®, and offers free advanced content and strategy.
###