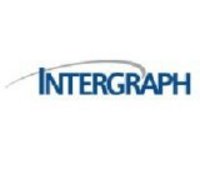 Powered by SAP NetWeaver®
Huntsville, AL (Vocus) July 25, 2007
Intergraph SmartPlant® Enterprise for Owner Operators version 3.8, a preconfigured engineering automation environment for plant operators, has gained "Powered by SAP NetWeaver®" qualification from SAP AG.
SmartPlant Enterprise for Owner Operators exploits the power of the SAP NetWeaver platform to help ensure data synchronization and interoperability between Intergraph's industry-leading plant engineering automation suite and the enterprise asset management capabilities of the SAP® Service and Asset Management. SmartPlant Enterprise used with SAP Service and Asset Management (through integration with SAP ERP Release 6.0) helps ensure synchronization between the plant engineering and plant maintenance environments employing best-practice plant management of change-work processes.
The SAP Integration and Certification Center has certified that SmartPlant Enterprise for Owner Operators properly integrates with the SAP NetWeaver Exchange Infrastructure (SAP NetWeaver XI) component of the SAP NetWeaver platform to exchange critical data with instances of the SAP Business Suite family of solutions and is integrated successfully with business functions exposed through the SAP NetWeaver Portal.
SmartPlant Enterprise for Owner Operators will deliver preconfigured, best practice work processes for plant operators. Plant Engineering Management of Change will be an important business package within the SmartPlant Enterprise for Owner Operators solutions, facilitating the tracking of changes from the initial recommendation through the plant engineering review and approval process to final implementation, providing a complete audit trail. Users will work seamlessly between SmartPlant Enterprise tools from Intergraph and SAP Service and Asset Management via a role-based instance of the SAP NetWeaver Portal. As-built changes will be automatically synchronized between SAP Service and Asset Management and SmartPlant Enterprise.
"Interoperability requires openness, which is why the achievement of Powered by SAP NetWeaver status of SmartPlant Enterprise for Owner Operators is an important milestone for Intergraph," said Patrick Holcomb, executive vice president, Intergraph Process, Power & Marine. "This solution addresses the fundamental need for owner operators to achieve ongoing consistency between the ever-changing engineering design basis of a plant, and the critical plant operations management systems like those that use SAP applications. SmartPlant Enterprise for Owner Operators will help make this process more transparent and easier to perform, while providing a complete audit trail."
The SmartPlant Enterprise for Owner Operators solutions are scheduled to be released in phases beginning in Q4 2007. The initial plant software release will include business packages covering Management of Change, Plant Maintenance browser, Plant Engineering browser, Plant Breakdown Structure and Tag Management, Document Management and Conceptual Engineering.
An extensive range of business packages for optimizing plant efficiency is envisioned to follow, including:
For the operating plant:

Plant Engineering Assistant
Engineering Assistant for Plant Maintenance
Engineering Assistant for Reliability
Engineering Assistant for Plant Operations Management
Engineering Assistant for Plant Safety
Brownfield/Greenfield data exchange, collection, transformation and loading
For capital projects:

Management of Change (Projects)
Management of Non-conformities/Waivers
Technical Queries
Interface Management
Risk Management
Completions and Start-up
The SAP NetWeaver platform powers the SAP Business Suite family of applications, SAP xApps™ packaged composite applications, and solutions such as SmartPlant Enterprise for Owner Operators from Intergraph. SAP NetWeaver unifies integration technologies into a single platform and is pre-integrated with business applications, enabling change and reducing the need for custom integration.
About Intergraph
Intergraph Corporation is a leading global provider of spatial information management (SIM) software. Security organizations, businesses and governments in more than 60 countries rely on the Intergraph's spatial technology and services to make better and faster operational decisions. Intergraph's customers organize vast amounts of complex data into understandable visual representations, creating intelligent maps, managing assets, building and operating better plants and ships, and protecting critical infrastructure and millions of people around the world. For more information, visit intergraph.com.
© 2007 Intergraph Corporation. All rights reserved. Intergraph, IntelliShip and the Intergraph logo are registered trademarks of Intergraph Corporation or its subsidiaries in the United States and in other countries.
SAP, SAP NetWeaver, xApps and other SAP products and services mentioned herein as well as their respective logos are trademarks or registered trademarks of SAP AG in Germany and in several other countries all over the world. Other brands and product names are trademarks of their respective owners.
# # #