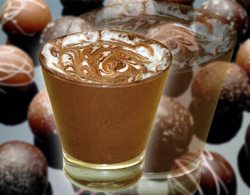 Greenfield, MA (PRWEB) July 24, 2007
Delicious seasonal organic coffee blends and gift sets are perfect for holiday gifts and seasonal entertainment events, according to participants in the Organic Coffee Collaboration, a project of the Organic Trade Association (OTA). And they are easy to purchase: organic coffee products, including decaffeinated, caffeinated, flavored and instant coffees, are widely available at retail outlets nationwide and direct from roasters via the Internet.
To make holiday entertaining and gift giving as easy as possible, Collaboration participants have developed recipes that highlight the quality and flavor of organic coffee products, made from some of the tastiest and highest quality coffee beans from around the world. Recipes and background information are available at: the Organic Coffee Collaboration web site.
"By choosing organic coffee for holiday gifts and entertaining, consumers are selecting delicious, high-quality products while protecting farm workers and the environment at home and around the world," said Caren Wilcox, executive director of the Organic Trade Association.
Wilcox notes that organic coffees have won two Cup of Excellence competitions already in 2007, first in Nicaragua June 6 and then in Honduras July 10. The prestigious award program, managed by the U.S.-based Alliance for Coffee Excellence, selects the best coffees produced in a particular country in a particular year.
Data from the Organic Trade Association's 2006 Manufacturer Survey indicate that United States organic coffee sales totaled $89 million in 2005, up 40 percent from the previous year. Organic coffee is grown in more than 30 countries, including the United States.
Organic coffee is grown using methods and materials that have a low impact on the environment. Organic production systems replenish and maintain soil fertility, reduce the use of toxic and persistent pesticides and fertilizers, and build biologically diverse agriculture. Third-party certification organizations verify that organic farmers use only methods and materials allowed in organic production.
The Organic Coffee Collaboration is a project of the Organic Trade Association, the business association for the North American organic industry. The Collaboration includes:
Café Bom Dia (Coral Gables, FL) - Through the Marques De Paiva brand, Café Bom Dia is one of the leading suppliers of sustainable coffees in the U.S. It is the first coffee company worldwide to be certified as carbon-neutral meaning it is committed to reducing greenhouse gases and protecting our global climate for future generations.
Dallis Coffee (New York, NY) - A leading provider of organic and Fair Trade Certified™ coffees, selling to Whole Foods, universities and top cafés and restaurants across the country.
DaSilva Fine Brazilian Coffee®(Greensboro, NC) - Provides organic ultra-premium single-estate coffee directly from Espírito Santo, Brazil, hand-selected and picked only from the most recent crops.
Elan Organic Coffees (San Diego, CA) - Coffee developer and importer offering certified organic socially responsible coffees it develops through partnerships with village co-ops.
Equal Exchange (West Bridgewater, MA) - Worker-owned, Fair Trade Certified™ cooperative and one of the largest U.S. organic coffee roasters.
F. Gaviña & Sons (Vernon, CA) - A family-owned and operated specialty coffee roaster with over 135 years' experience as growers, traders and roasters of fine coffees. The Gaviña family is committed to producing high quality 100% organic coffees for its Gaviña Gourmet Coffee and Don Francisco's Specialty Coffee brands.
Fresh Harvest Products, Inc. (New York, NY) - Its Wings of Nature® brand coffees are small-batch roasted to a temperature that peaks the flavor and aroma of each bean, and then custom blended after roasting to provide unique and flavorful varieties.
Green Mountain Coffee Roasters (Waterbury, VT) - one of the leading U.S. organic coffee roasters and number one on CRO Magazine's list of "100 Best Corporate Citizens" for the past two years.
Swiss Water Decaffeinated Coffee Company (Vancouver, BC, Canada) - North America's leading certified organic coffee decaffeinator, Swiss Water decaffeinates coffee for three other Organic Coffee Collaboration participants: Café Bom Dia, Elan Organic Coffees, and Green Mountain Coffee Roasters. among many others.
Holiday Organic Coffees and Gift Sets from Participants in the Organic Coffee Collaboration - a Project of the Organic Trade Association.
Organic coffees make great gifts, whether for a holiday or special event. With this in mind, several Collaboration participants have created Holiday Gift Sets to help make gift giving even easier.
Equal Exchange Holiday 2007 Gift Set. $47.
Fresh Harvest Products Holiday 2007 Coffee and Grinder Gift Set. $19.95. Available October 1, 2007.
Holiday Gift Set of Newman's Own Organics coffee, sourced and roasted by Green Mountain Coffee Roasters. $23.95.
###