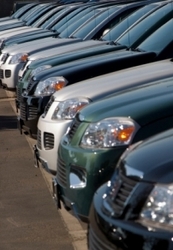 Sydney, Australia (PRWEB) July 26, 2007
What's the problem with car reviews found on the Internet? They are written by enthusiasts. Sure, these guys know their stuff, but often it's not exactly what the general public wants to hear -- they want to know what everyday people think of these cars not how much torque a 6.0-litre L76 Gen 4 V8 engine delivers from 4,500 RPM. For the first time in Australia, potential new car buyers can now read independent reviews of each and every new car model written by drivers, not by experts.
Private Fleet reviews are different -- they are written by drivers, not by car buffs. This means readers get a down-to-earth analysis of each and every new car model available in Australia. Six months in the making, their writers have now clocked up over 300 new car reviews consisting of over 150,000 words.
Of course the writers have an interest in cars and the automotive industry, but are first and foremost people like you and me, car drivers, not enthusiasts. Needless to say, the reviews are completely independent with no bias toward any particular make or model. Nothing is as independent as the general public and these reviews speak for themselves. From Alfa to Volkswagen, readers will find all the models described, commented on and evaluated in a down-to-earth manner.
Readers won't be bamboozled by industry terms and technical specs (there are plenty of other review sites that do that), but will get an appreciation of what makes these cars tick, as reviewed by everyday people.
The Private Fleet new car reviews feature will be continuously updated and improved and feedback is welcomed from readers. With more and more new car models being released onto the market each year, the choices for Australian consumers are getting ever more complex (for example, Holden has around 60 distinct models available for purchase. Combine these with the choice of automatic or manual transmissions and a range of colours and before you know it there are hundreds upon hundreds of variations to choose from). With these reviews and Private Fleet's expert industry knowledge, they'll be able to cut through the vast amount of information that currently exists and provide simple, targetted down-to-earth advice.
To check out the reviews go to http://www.privatefleet.com.au/car-reviews
Private Fleet -- helping Australians buy new cars since 1999.
# # #