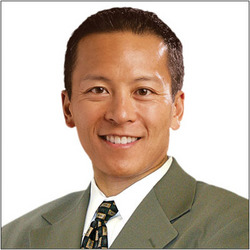 This procedure is designed to treat mild to moderate drooping of the skin in the cheeks, jawline and neck
Oak Park, Ill. (PRWEB) July 25, 2007
Every seven minutes in the U.S., a Baby Boomer is turning age 50. Boomer women are the healthiest, wealthiest and most active in history. And it's no longer enough to be young at heart; Boomer women want their faces and figures to follow suit.
"Many of my patients in their 50s and 60s tell me they're 'reinventing themselves,'" says Oak Park, Ill. board-certified plastic surgeon Allan Parungao, MD.
"Women who have Botox or hyaluronic acid facial injections in their 40s may find they're ready for a facelift when their skin becomes more lax in their 50s," says Dr. Parungao, author of A Woman's Guide to Cosmetic Breast Surgery and Body Contouring (Addicus Books, 2006).
Case in point: Margaret
Several years ago, when Margaret, a vivacious 59-year-old, found herself divorced after a 22-year marriage, she lost 30 pounds, whitened her teeth and dyed her hair.
Then Margaret took a look at her face and decided to make a few improvements. "I started with hyaluronic acid fillers -- Restylane and now Juvéderm -- to smooth out the 'parentheses' from my nose to the corners of my mouth and the 'marionette lines' from my mouth to my chin," she explains.
"I've also had Botox to relax the furrow between my eyebrows, my crow's feet and the lines on my forehead," says Margaret.
Fillers will go only so far
As she nears her 60th birthday, Margaret realizes she may need more than injectable fillers to maintain her youthful look. "A few months ago, I noticed my cheeks were starting to drop from the eye socket area," she admits. "It was really bugging me. And even worse, I'm developing my mother's turkey neck."
Full facelift or mini-facelift?
Margaret scheduled a plastic surgery consultation to see whether a facelift -- or perhaps a mini-facelift -- was right for her.
A mini-facelift is an outpatient surgical procedure that rejuvenates the bottom third of the face as well as the jowls and neck. "This procedure is designed to treat mild to moderate drooping of the skin in the cheeks, jawline and neck," says Dr. Parungao.
"A full facelift frees more of the facial skin from its underlying tissues and lifts it to a greater degree than in a mini-facelift," he explains.
There are several factors that determine whether a mini-facelift or a full facelift is advisable for a particular patient. "A lot depends on the degree of sagging, loose skin and jowling, the depth of the wrinkles and nasolabial folds (from the nose to the corners of the mouth) and crow's feet," says Dr. Parungao.
"In Margaret's case, the biggest factor is the degree of sagging in the neck region and around her cheeks," he explains. "These might be better served by making the longer, more extensive incision of a full facelift." A full facelift, or rhytidectomy, rejuvenates the face by tightening the underlying muscles and redraping the skin of the face and neck.
Avoiding the 'over-operated' look
Margaret has realistic expectations for her surgery. "I'm not trying to look 25," she says. "I realize I will still age normally after my facelift. If my face looks 5-10 years younger for the next 5-10 years, I'll be satisfied."
Most importantly, Margaret is having a facelift because she wants it -- not to please anyone else. "I'm doing this for me," she says.
Find out more about facelifts and read Margaret's thoughts, see photos and join the online forum.
Allan Parungao, MD, is an Oak Park, Illinois plastic surgeon board-certified by the American Board of Plastic Surgery. For more information, visit http://www.parungao.com.
###