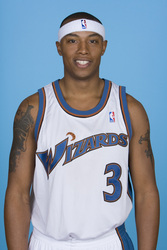 BKC's impressive growth relies not only on the success of our franchisees but, more importantly, on the ability to resonate with the diverse cultural backgrounds of minority-owned investors and consumers
Miami, FL (PRWEB) July 26, 2007
Burger King Corporation (NYSE: BKC) announced today the addition of several new franchisee investors from the National Football League (NFL) and National Basketball Association (NBA). Recently, 18 BURGER KING® restaurants in Norfolk and Richmond, Va., were acquired by the following football and basketball stars: Marcus Allen, a professional football Hall of Famer; Caron Butler, of the Washington Wizards; Donnie Edwards, of the Kansas City Chiefs; Kevin Faulk, of the New England Patriots; and Michael Strahan, of the New York Giants, along with other investors that make up a new company, Ramsell Dining, LLC.
Ramsell Dining, LLC, which is primarily owned by minority investors, is the newest minority-owned franchise group to join the BURGER KING® system. Ramsell Dining's operating partner will be CEO George Miller, who was BKC's vice president, northwest region, for 13 years, knows the ins and outs of running all key major functional areas (operations, marketing and development) of the business.
BKC is very pleased that these celebrity all-star investors--all of whom are known for playing the game their way--recognized BURGER KING® franchise opportunities as effective long-term investments and have joined the franchisee family.
"As a teenager, I was a BURGER KING® crew member, and now I love being a part owner," indicated Caron Butler, a small forward for the NBA's Washington Wizards. "Deciding to invest in the BURGER KING® brand was an easy decision, because it represents not only a great investment opportunity but also a chance to build on the success of minority-owned franchises."
"BKC's impressive growth relies not only on the success of our franchisees but, more importantly, on the ability to resonate with the diverse cultural backgrounds of minority-owned investors and consumers," explains Chuck Fallon, president North America, at BKC. "Diversity is part of our foundation, and thus we value our new all-star franchisees for helping the BURGER KING® brand further build and promote a diverse and world-class franchise system."
BKC has been honored to be included on such prominent lists as "Top 100 Companies for African-Americans" from Black Professionals magazine, "Top 100 Companies for African-Americans to Work" from Black MBA Magazine and "Top 25 Franchises for Hispanics" from Hispanic Trends.
About Burger King Corporation:
Burger King Corporation (BKC) operates more than 11,200 restaurants in all 50 states and in more than 65 countries and U.S. territories worldwide. Approximately 90 percent of BURGER KING® restaurants are owned and operated by independent franchisees, many of them family-owned operations that have been in business for decades.
###