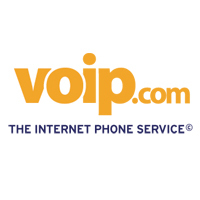 A big part of the effort is to educate people about what's beyond regular phone services. That's always been a mission of voip.com
Boca Raton, FL (PRWEB) July 27, 2007
Voip.com - the leading provider of Voice-over-IP consumer technology - launches its first retail sales in South Florida.
The venture is a joint effort with BabbleTone LLC, a telecom sales startup based in Aventura, Florida. Retail operations open up new channels for voip.com to reach the millions of customers expected to switch from landline to Voice over IP phone services during the coming years. The retail space is now in the form of a special custom-built kiosk with highly-visible "can't miss it"-like design encouraging shoppers to stop by, shop and learn about the benefits VoIP technology. Customers are also invited to make VoIP phone calls right on the spot.
Voip.com and BabbleTone LLC reached a co-branding agreement just two months ago and the companies quickly moved forward to take advantage of a unique retail opportunity and to open the first location during the summer.
Voip.com and BabbleTone LLC make sure there are enough value added services in retail sales; new customers can ask for same day installation, dedicated customer support and on-site education about calling features, account management and any other questions that might concern less tech-savvy visitors. "A big part of the effort is to educate people about what's beyond regular phone services. That's always been a mission of voip.com" - says Ferenc Veres, Affiliate Director of voip.com.
In addition to subscription-based services, visitors are also offered telephones and VoIP gadgets at the point of sale. Packages and startup kits are making the internet phone experience more exciting, while opening up telecommunication possibilities at the home of the customers.
Lonnie L. Decker, CEO of BabbleTone LLC. says, "BabbleTone was established with the mission of leveraging the power of personal interaction to market and sell high value telecommunications solutions directly to consumers. We feel that the human element has been missing when marketing services such as VoIP. Personal interaction will open up new markets and opportunities."
The opening ceremony took place at the Broward Mall in Florida on July 23, 2007.
Based on the success of the first project of this kind, voip.com plans to open more retail operations at various malls across the country.
Visit voip.com online at http://www.voip.com
Visit BabbleTone LLC online at http://www.babbletone.com
About voip.com:
Voip.com provides high-quality voip internet phone service to residential customers throughout the United States. Their plans offer users the widest array of calling features at some of the lowest prices in the industry. Find them on the web here: http://www.voip.com.
###