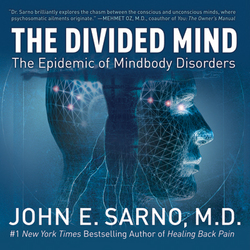 I saw that Audio Evolution was producing great audiobooks on very interesting subjects, but had limited distribution. The future of audio may be downloads, but CDs still represent 75% to 85% of the current market.
New York, NY (PRWEB) July 30, 2007
Audio Evolution, a direct-to-download audio publisher, has signed a licensing agreement with Gildan Media Corp. who will distribute Evolution's download audio in hard goods (CDs) format under the Evolution imprint.
Joe McNeely, the principal and publisher of Audio Evolution, said, "I started Audio Evolution from an editorial perspective with the idea of returning to my creative roots and becoming an independent audio producer/publisher of the esoteric, provocative and overlooked."
Gilles Dana, president and publisher of Gildan Media, said, "I saw that Audio Evolution was producing great audiobooks on very interesting subjects, but had limited distribution. The future of audio may be downloads, but CDs still represent 75% to 85% of the current market."
If the advance reviews are any indication -- Publishers Weekly called the audio edition of The Botany of Desire "... a great combination for listeners: interesting subject, great writing and wonderful reading. Definitely not to be missed."
AudioFile gave a glowing review for Tulia "... spellbinding, riveting ... make time. This is as good as it gets for nonfiction audio" - Winner of AudioFile Earphones Award
Dr. John E. Sarno is the #1 New York Times bestselling author of Healing Back Pain, and the country's foremost medical practitioner of psychosomatic medicine, and yet his new book, The Divided Mind, had no audio edition planned alongside the publication of his definitive work.
A movie based on Tulia is currently filming in Louisiana, starring Halle Berry and Billy Bob Thornton, directed by Carl Franklin, scheduled for theatrical release in 2008.
===
The Botany of Desire
A Plant's-Eye View of the World
Michael Pollan
A National Bestseller and New York Times Notable Book
Every schoolchild learns about the mutually beneficial dance of honeybees and flowers: The bee collects nectar and pollen to make honey and, in the process, spreads the flowers' genes far and wide. In The Botany of Desire, Michael Pollan ingeniously demonstrates how people and domesticated plants have formed a similarly reciprocal relationship. He masterfully links four fundamental human desires -- sweetness, beauty, intoxication and control -- with the plants that satisfy them: the apple, the tulip, marijuana, and the potato. In telling the stories of four familiar species, Pollan illustrates how the plants have evolved to satisfy humankind's most basic yearnings. And just as we've benefited from these plants, the plants have also benefited at least as much from their association with us. So who is really domesticating whom?
Unabridged
Read by Scott Brick
ISBN# 1-59659-093-9
8 CDS- Approx. 9 hours
$39.98/$49.98
===
The Divided Mind
The Epidemic of Mindbody Disorders by John E. Sarno M.D.
The Divided Mind is the crowning achievement of Dr. John E. Sarno's long and successful career as a groundbreaking medical pioneer. While his earlier books dealt almost exclusively with musculoskeletal pain disorders, here Dr. Sarno addresses the entire spectrum of psychosomatic (mindbody) disorders. In Dr. Sarno's view, the crucial interaction between the reasonable, rational, ethical, moral conscious mind and the repressed feelings of emotional pain, hurt, sadness and anger characteristic of the unconscious mind is the basis for many mindbody disorders.
"Dr Sarno brilliantly explores the chasm between the conscious and unconscious minds, where psychosomatic ailments originate." --Mehmet Oz, M.D. coauthor of You: The Owner's Manual
Abridged
Read by Paul Hecht
ISBN# 1-59659-090-4
5 cds/5.5 hours
$29.98/$37.98
===
Tulia
Race, Cocaine and Corruption in a Small Texas Town
by Nate Blakeslee
Winner of the 2005 J. Anthony Lukas Book Prize for excellence in nonfiction and a finalist for the PEN/Martha Albrand
Early one morning in the summer of 1999 authorities in the tiny west Texas town of Tulia began a roundup of suspected drug dealers. By the time the sweep was done, over forty people had been arrested and one of every five black adults in town was behind bars, all accused of dealing cocaine to the same undercover officer, Tom Coleman. Coleman, the son of a well-known Texas Ranger, was named Officer of the Year in Texas. Not until after the trials -- in which Coleman's uncorroborated testimony secured sentences as long as 361 years -- did it become apparent that Tom Coleman was not the man he claimed to be. As Tulia makes clear, these events are the latest chapter in a story with themes as old as the country itself. It is a marvelously well-told tale about injustice, race, poverty, hysteria, desperation, and doing the right thing in America.
"Boles' unflinching performance of the trial deliberations ... creates a palpable air of courtroom drama." --Publishers Weekly
Unabridged
Read by James Boles
ISBN# 1-59659-095-5
12 CDs- Approx. 14 hours
$49.98/$64.98 Can.
===
The Battle for the Soul of Capitalism
John C. Bogle
How the financial system undermined social ideals, damaged trust in the markets, robbed investors of trillions -- and what to do about it.
"... this book is mandatory reading for anyone with a dollar to invest or an interest in the future of American capitalism." --William Bernstein, author of The Birth of Plenty
Bogle's prudent advocacy of the rights of individual investors began with his 1951 Princeton University thesis on the fund industry, and he continues to champion the restoration of integrity in industry practices today. An astute observer, he knows that a trustworthy business and financial complex is essential to America's continuing leadership in the world and to economic and social progress at home.
This audiobook tells much more than the story about what went wrong. More important, it tells why we lost our way and how we can right our course. The specific reforms Bogle advances in this program are practical and essential, his recommendations for assuring that investors receive their fair share of financial market returns.
8 CDs- Approx. 9 hours
ISBN# 1-59659-098-X
Abridged
$39.98/$51.98 Can.
About Audio Evolution, LLC:
Joe McNeely
203-913-9929
jbmcn @ audioevolution.org
All the above titles are distributed by Gildan Media Corp. All these audio title are now available at all fine book retailers as well as on-line stores.
Also published this month by Gildan Media are: 3D Negotiation by David Lax and James K. Sebenius, Managing Transitions by William Bridges and Happiness Hypothesis by Jonathan Haidt.
Gildan Digital released on iTunes : ZERO LIMITS by Joe Vitale & Ihaleakala Hew Len
Please visit http://www.gd.simpleology.com for a special offer.
Gildan Audio is a division of Gildan Media Corporation, a multimedia publisher of audiobooks and books. Gildan Audio titles are distributed to the trade by Hachette Book Group USA. More about Gildan Media can be found at http://www.GildanMedia.com.
# # #